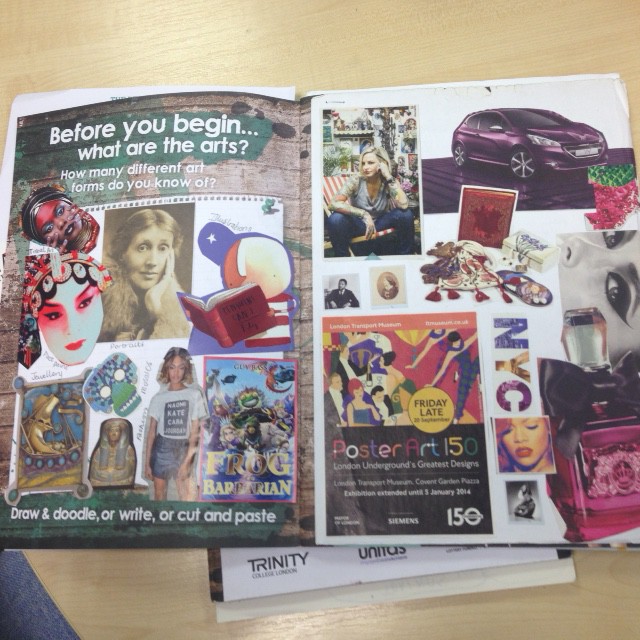 Arts Award digital moderation
Both Arts Award projects and moderation look very different this year but we know many centres would still like to get their young people through despite lockdowns. This post outlines the options available to you and how to have a successful moderation.
What options are there for digital moderations?
We have developed alternatives to all the usual types of moderation that you would book. These are the only moderation options available currently until we return to normal operations, which won't be until at least the beginning of January 2021.
The options are:
Each moderation type has set dates advertised on the website that you book onto as usual through the adviser portal. We currently have dates advertised up to the end of January and will continue to advertise further dates on a rolling basis. Dates are filled on a first-come, first-served basis and we close dates either three weeks before the advertised date or as soon as they become full. This means you still have plenty of time to book in before the end of the school term.
Once you make a booking, the moderation team will be in touch to confirm and outline next steps; please do read all the information in their emails carefully. You will need to enrol young people as usual within three weeks of the date you have booked.
What do you mean by online moderation?
All portfolios and adviser assessment report forms must be submitted for moderation in digital format via an online link. Don't worry though, this doesn't mean scanning all 200 Bronze scrapbook portfolios you plan to submit! Except for very small groups you will only be asked to digitise a sample per adviser and we'll give you 7 working days notice. Portfolios can be digitised in any format as long as they are legible, including scans, photos, photocopies, screen shots and URL's/weblinks to online platforms.
If you have already been creating your portfolios digitally, you've got an easy job and so for any new projects you may be starting we recommend preparing young people's work in a digital format to ensure the moderation can go ahead if normal moderation options are not yet available at the time you wish to submit.


Is the assessment any different?
Assessment of portfolios is the same process as usual; if you need some top tips for this process, check out our blog post on exactly this. In digital portfolios, try to refer to file names, time codes or specific hyperlinks in the assessment report forms so the moderators can quickly find the evidence you are referring to.
How do I send the portfolios to you?
We are not able to accept portfolios via email or via a file sharing site where an account is required to be set up by ourselves in order to access the work. All digital work must be accessible via an online link without the need to download it onto Trinity/moderator computers. File hosting sites, such as Google Drive, DropBox or OneDrive, are all examples of sites you could use and we provide some specific instructions to support you once you book a moderation. These sites also help you organise evidence for both you and the moderator. We recommend creating folders for each young person and within that further folders for each Unit and Part unless the evidence is all in one document, eg a PowerPoint.
How will I get my results?
Results will be issued via email shortly after your moderation date or within three weeks of your sample confirmation date depending on what type of moderation you book. Your feedback sheet(s) will be attached to this email and typed up electronically so no need to try and decipher the moderators handwriting! We aren't able to provide a chance for you to talk to the moderator about your feedback but if your young people did not pass then someone will be in touch from the team shortly afterwards to offer support and you are welcome to get in touch and request some time to talk through the feedback.
Will my certificates arrive as normal?
Our certificate printers are still operational and we are happy to send these out. If your centre, venue or school is closed and you wish the certificates to be sent to an alternative address please notify the moderation team once your moderation booking is confirmed.
Not sure? We're here to help!
We posted some top tips on preparing for moderation previously that are still very useful and we also have a recording of our 'Arts Award - evidencing and moderating digitally' webinar which advisers are welcome to register and listen back to. If you have any questions at all about Arts Award you can always contact the team on 020 7820 6178 or email artsawardenquiries@trinitycollege.co.uk we are always here to help.
Good luck!
Related posts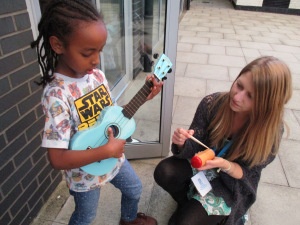 BY: Guest Writer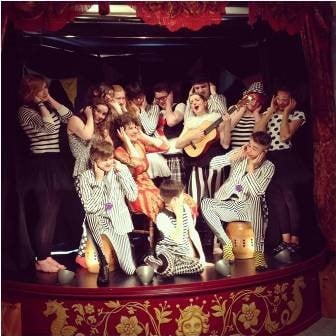 BY: Guest Writer