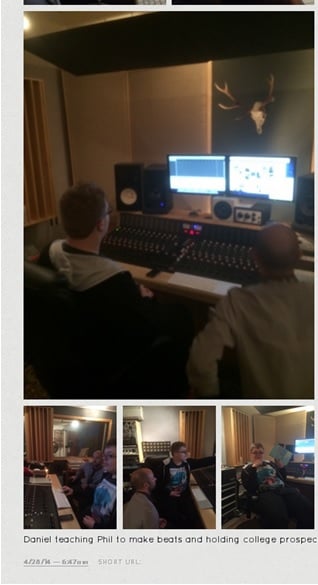 Case Study: Noise Solution
Noise Solution are a social enterprise based in Bury St Edmunds, Suffolk, who use music and technology to work with hard-to-reach and vulnerable young people who are disengaged from the mainstream. Their primary aim is to improve the wellbeing and confidence of young people through helping them achieve something they feel proud about.
Young people are referred to Noise Solution by a number of organisations including youth offending teams, social services, and looked after children and adoption services. They often have a number of issues including mental health problems, offending, challenging behaviour or chaotic lifestyles. Arts Award forms the framework for much of Noise Solution's work with young people.
Approach
Young people learn how to make music in a style they're interested in (e.g. hip hop, grime, dubstep, or any other genre). Sessions are designed to enable them to create something that they feel is theirs really quickly, to get them feeling excited and engaged from an early stage.
Arts Award sessions are delivered one-to-one over a period of around 10 weeks, in the young people's own homes. One-to-one provision is an important part of Noise Solution's delivery, as many of the young people they work with suffer from anxiety and need a lot of support to build trust with advisers and help get their confidence up again.
Each young person's portfolio is in the form of their own Arts Award blog. The blog is an important format for a number of reasons:
It is immediate – advisers can help young people to record their opinions, reflections and thoughts and upload them straight away, so that no positive experiences are lost or forgotten (e.g. "Recording the new track made me feel happy")
The blog reflects young people's positive achievements back at them, and demonstrates to themselves that they have been successful in something which is powerful in rebuilding their self-confidence
After each session, a link to the blog is shared with the young people's stakeholders (e.g. parents, carers, social workers) so that they can see the progress their young people have made. They are able to leave comments on the young people's blogs which is another powerful way for young people to feel positive about their progress and achievements.
Explore the arts as a participant: Young people work with Noise Solution's advisers to learn how to create music in the style they are interested in (e.g. hip hop, grime, dubstep, or anything else). Extracts from sessions and recordings made are uploaded onto the blog, along with reflections at the end of each session about what they enjoyed and how they are progressing.
Explore the arts as an audience member: Often the young people's anxiety issues mean it is not possible for them to attend arts events, so they compare and contrast YouTube videos of performances by different artists. They post their reviews and comparisons on their blog.
Arts inspiration: Young people listen to music and use the internet to research their arts inspiration which is uploaded onto the blog.
Arts skills share: Young people pass on a skill that they have learnt through their Part A activity, such as using REAPER (music software). Different blog posts document the planning, delivering and evaluation of the skills share.
To facilitate reflection, young people complete a benchmark assessment at the start of the session, and do an assessment at the end so they can see the progress they've made. They also do a video reflection at the end of each session which is uploaded to the blog.
Impact
Noise Solution's clients experience a huge increase in confidence and self esteem through taking part. They gain a sense of self-determination and an understanding that they can make their own choices and decisions about their lives. This increased confidence is often the stepping stone to re-entering education, employment, volunteering or further training.
"I've learnt to make music which is something I can now do. It's given me confidence to interact with new things I've not done before - experience something some other people can't. It's opened up pathways to what I maybe can do when I'm older. Things look brighter than they did." Daniel, Bronze Arts Award participant
The impact of achieving an accredited qualification is important for young people who have previously been told they are failing. Achieving an Arts Award proves otherwise.
"The awards are wonderful – we can adapt it to what the young people want to do." Simon Glenister, Arts Award adviser and Noise Solution director
"Seeing how much Daniel has learned and how his confidence has increased is brilliant. His blog is great. I'm amazed at how much you guys have covered and was so impressed with his track." Katy Thomas, Parent Support Adviser
Related posts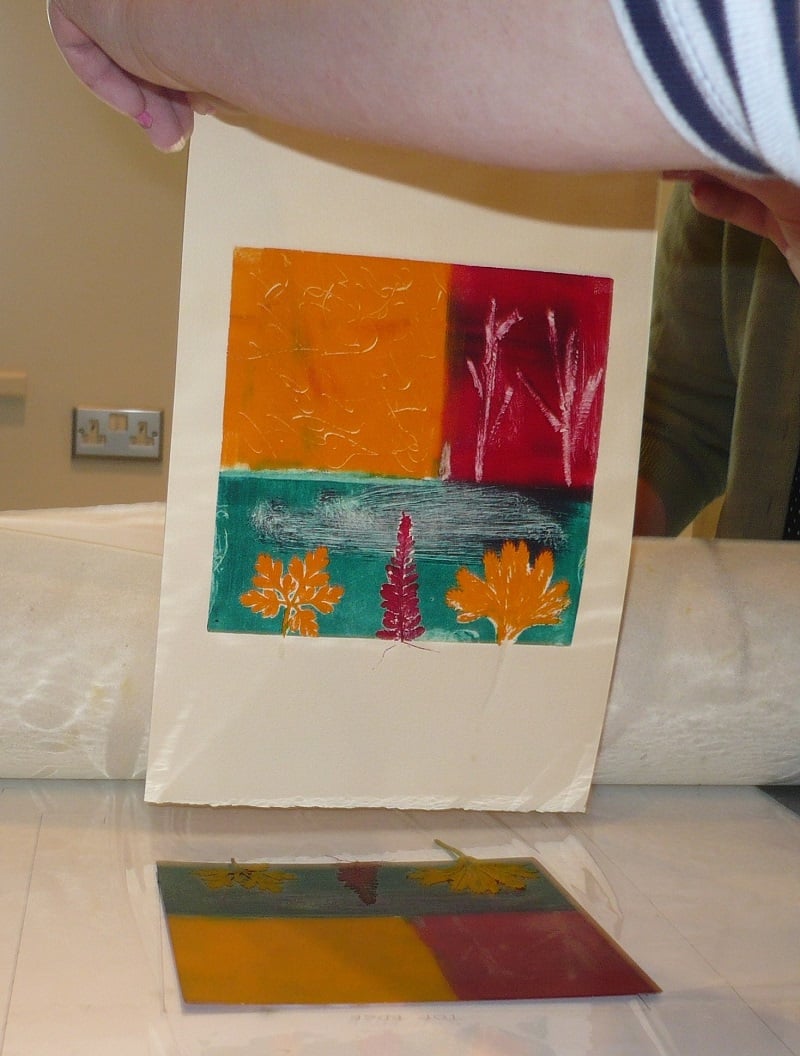 BY: Alan Lynch