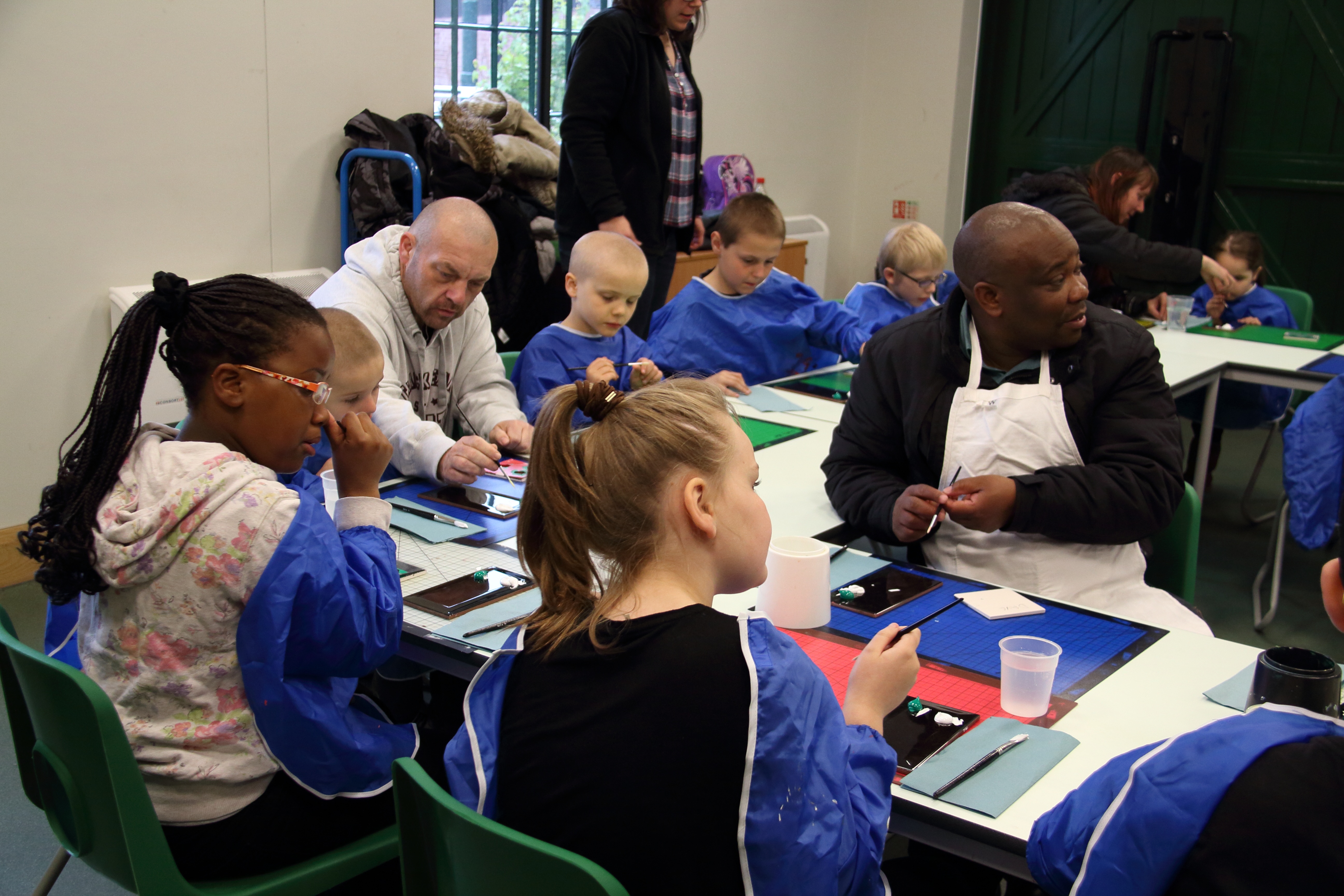 Discover for families update
Earlier this year our Museum and Heritage Associate, Caroline Bray, wrote about the growing interest in how museums could use Arts Award Discover with families, and a pilot being run to test the idea out. This follow-up shares what two participating museums did, and what they found out.
The Black Country Living Museum
The Black Country Living Museum is an amazing open air museum that tells the history of the Black Country, the first industrial landscape in the world. Although the focus is on using real people's stories to bring the collections alive, the museum also contains a wide range of art forms. These include architecture and interiors of reconstructed houses and shops; 1920s cinema showing silent films; and collections of vintage trams, cars and motorcycles. Costumed interpreters help visitors learn about life in the Black Country and the people there, such as craftspeople in the working iron foundry and forge. There's also a traditional fun fair full of classic designs and lovely examples of canal art down at the boat docks.
For their pilot, the museum developed a two-sided A3 log that families collected on arrival. A member of the learning team was on hand to help explain Arts Award and collect the details needed to order certificates. While going around the museum site, families looked out for art forms to note on their logs for Part A. Part B involved finding out about artists like William Morris and Charlie Chaplin – whose work can be seen at the museum – or traditional craftspeople, using interpretation panels and talking to the costumed characters.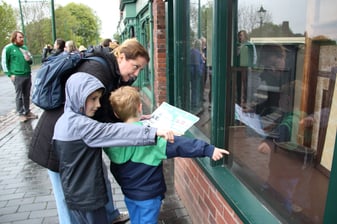 Existing canal art workshops were used as the main arts activity for Part A. To keep numbers manageable the group was split into two, with all family members creating their own painted tile. To complete Part C the groups came back together and shared what they had found out with the adviser and celebrated with tea, juice and biscuits!
Feedback showed that families really enjoyed the chance to do activities together, especially tile painting, where the step by step approach meant that no previous experience was needed. Parents said it encouraged them to take part in more family arts projects and gave them confidence to support their children's learning. The museum is looking at ways to incorporate the costs of Discover into their annual membership approach.
Royal Albert Memorial Museum
RAMM is an award winning museum in Exeter with collections that tell the story of Devon from prehistoric times to the present. The museum also looks at global exploration and collecting through its World Cultures galleries. As these varied collections suggest, many art forms, artists and craftspeople are represented at the museum, making it perfect for Discover.
The team at RAMM designed a workbook using the character of Alfie the Sparrow to guide families around their exhibits, suggesting creative responses to what they see. The workbook signposts artists to find out about for Part B, with prompt questions on their life and work. Families could choose to complete all activities in one day, or return to finish them off on a separate visit. The workbook included information for parents that explained Discover, what needed to be done before it was handed in, and what would happen next. For the pilot, families brought their completed workbook back to the welcome desk to share what they'd done and have it assessed.
The workbook was attractively designed to make it an appealing keepsake of the museum visit and the use of Alfie was popular, with a stuffed sparrow on the welcome desk attracting attention! Advisers say the quality of the poems and drawings that children created in their workbooks was excellent and showed how well the children engaged with the activities.
Both museums are using the feedback from their pilot to develop the idea further, and are considering how the log could be used for school visitors as well. RAMM are also working on a cross-city Arts Award project.
You can see a short film about three different ways museums are delivering Discover, including MK Gallery's family Arts Award, at www.artsaward.org.uk/museums. And look out for a new resource supporting Discover in museums later this year!
Related posts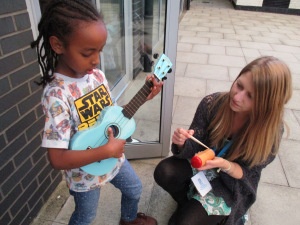 BY: Guest Writer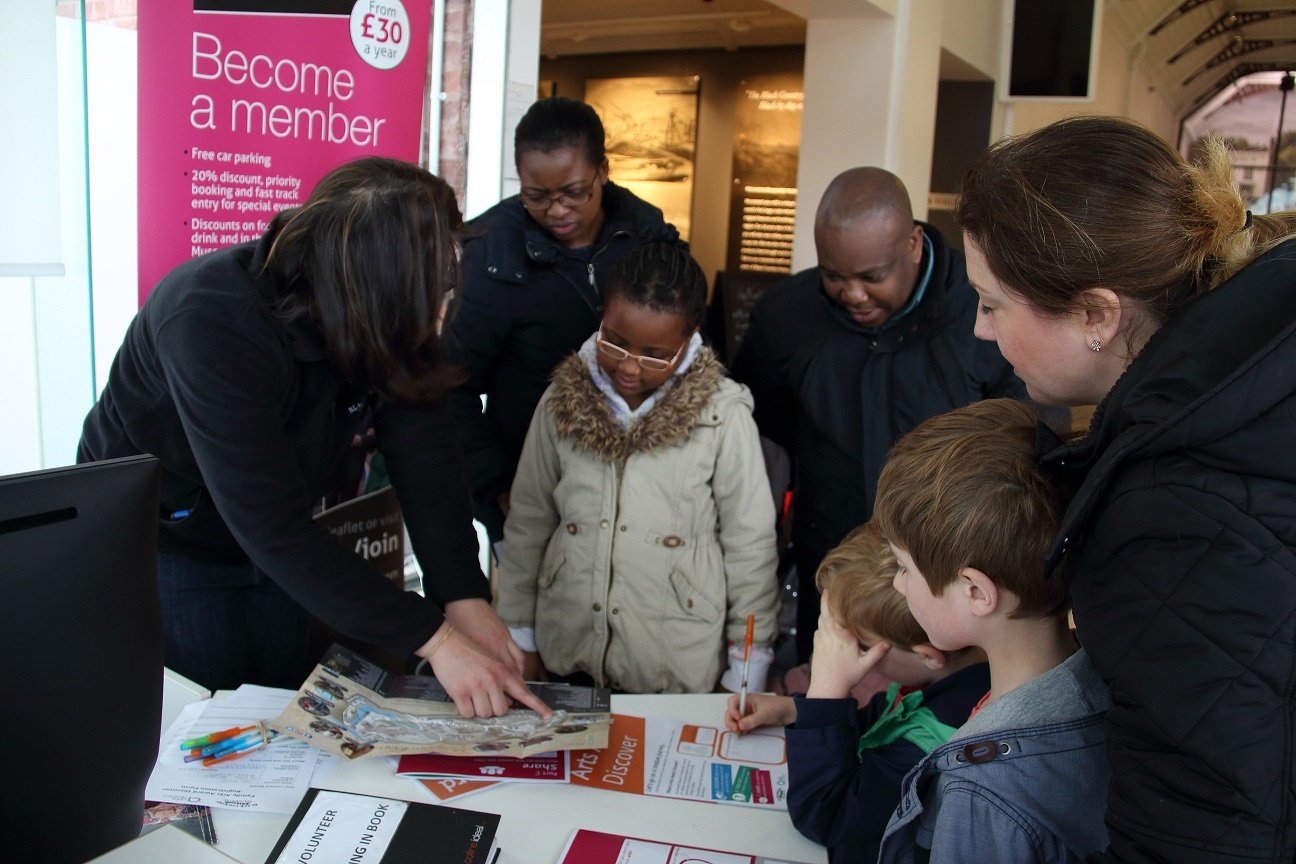 BY: Caroline Bray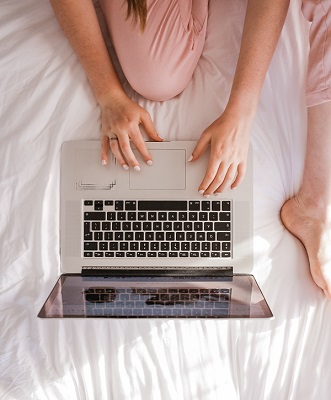 BY: Layne Harrod