Arts Award in music education settings
Arts Award provides a fantastic framework which can be utilised in a variety of different music education settings. The adaptability of the framework and the variety of levels available mean that Arts Award can be used to certificate learners at the very start of their musical journey, as a way of demonstrating progression in situations where graded music exams are not the best fit, or as a way of exploring career opportunities within the music business. Here are some of the ways in which Arts Award can be used to support young people of all ages and abilities:
Discover in a Day music taster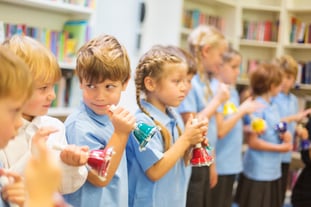 Why not incorporate Discover in a Day into a music taster session? The day could start with the young people identifying the different ways people can be involved in music. They then get to sing or play an instrument, maybe even learning a short piece or song. They could learn about a famous musician or one of the teachers leading the session before sharing what they learnt and enjoyed about the day.
Case study: Bournemouth Symphony Orchestra introduced Discover in a Day to their Arts Award offer
Whole Class Instrumental Teaching
Arts Award Discover and Explore are great ways of acknowledging the musical skills learnt and developed through Whole Class Instrumental Teaching (WCIT). Working on their logbooks alongside their WCIT sessions will enable children to regularly reflect on what they are learning in class, what they enjoy, and what they are finding challenging. It also provides a further opportunity to explore the instrument and pieces they are playing. At the end of the programme, they can share what they have created and their experiences with those who will be taking WCI lessons next year.
Case study: Entrust Music Service embedded Arts Award Discover into their WCIT to celebrate the achievements of 2000 children!
Celebrating achievement in SEND settings
We believe that music education is for all and that everyone should be recognised for their musical progression and achievements. Arts Award enables young people aged 25 and under to work towards a qualification that can be tailored to an individual's particular interests and abilities. This means that young people using adapted musical instruments or assistive technology, or learning music through methods other than non-standard notation, can still demonstrate and be certificated for their musical abilities up to a possible Level 3 which, for Arts Award Gold, includes UCAS points.
Case study: Victoria Education Centre introduced Arts Award at a range of different levels with the help of BBC Ten Pieces
Recognising musical diversity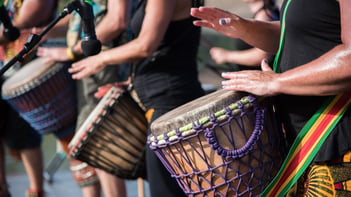 Arts Award is also brilliant for recognising achievements in those instruments, styles and disciplines that are not typically included within graded music exams. We know that not all musical learning takes place inside a classroom: some learn to rap, beatbox or DJ at their local youth centre; others might play in a Samba or folk band, or are involved in music through the cultural community or place of worship. It doesn't matter how contemporary or niche the interest, Arts Award can be used to encourage and celebrate it!
Case study: Arts for Teens delivered their Bronze Arts Award in a way that was tailored to each young person's individual musical interests and abilities
Key Stage 3 framework
Incorporating Bronze Arts Award within Key Stage 3 Music classes is a great way of facilitating musical progression and achievement, regardless of individual musical ability and preferences. Whatever types of music activities you are doing with your class - singing, playing an instrument, rehearsing as an ensemble, music tech or composition - they can all contribute towards the award. Getting your students to review and critique others' performances is a great way to develop their musicianship skills, and researching musicians and their works helps support their contextual learning. Students are also required to pass their skills onto others; this is a fantastic opportunity for young people to showcase their individual skills and interests, either to each other or to younger students in the school.
Developing vocational skills
Our Silver and Gold awards continue to develop a young person's artistic knowledge and individuality whilst giving them the opportunity to demonstrate skills that could prove invaluable in their working lives. This is executed through a leadership project where each young person is responsible for the planning and execution of an event or enterprise, or part thereof if working in a group. This could include putting on a concert or music festival, recording an album or music video, or running a series of workshops. The focus of this project is not just to show creativity, but to demonstrate good planning, communication, problem-solving and evaluative skills.
Gold award, in particular, has a focus on the young person's future and how they might pursue their chosen art form as a career. They are encouraged to participate in work experience placements, volunteering opportunities and CPD in order to explore the options available to them and how they might be pursued. As well as seeking out various opportunities within the music industry or sector, they could also get involved with internal events, such as supporting the organising or stage management of a concert.
Resource: the Arts Award Supporter map shows organisations across the UK offering opportunities for young people working towards their Arts Award
Arts Award and Music in schools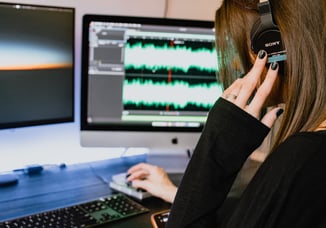 As outlined above, there are lots of ways in which your music curriculum can be supported through delivering Arts Award in your school. You can also find lots of useful resources in the Adviser Hub, including:
And don't forget: Gold Arts Award comes with those all important UCAS points too!
Arts Award for Music Education Hubs
Arts Award can be used in numerous ways to demonstrate how Music Education Hubs are meeting their core aims. In addition to supporting WCIT, providing accessible progression routes, promoting singing, and encouraging engagement with music professionals and venues, Arts Award adviser training offers another way in which an organisation can offer CPD to its staff.
You can find more information about the full range of support and opportunities available to Music Education Hubs through Trinity on our website.
Arts Award partnerships
Arts Award has strong links with a wide range of music organisations to help support the delivery of Arts Award within music projects. Why not develop your Arts Award programme in conjunction with:
To discuss further about how you can incorporate Arts Award into your music delivery, please do contact us and we would be happy to arrange a chat.
Main image by Caleb George on Unsplash
Related posts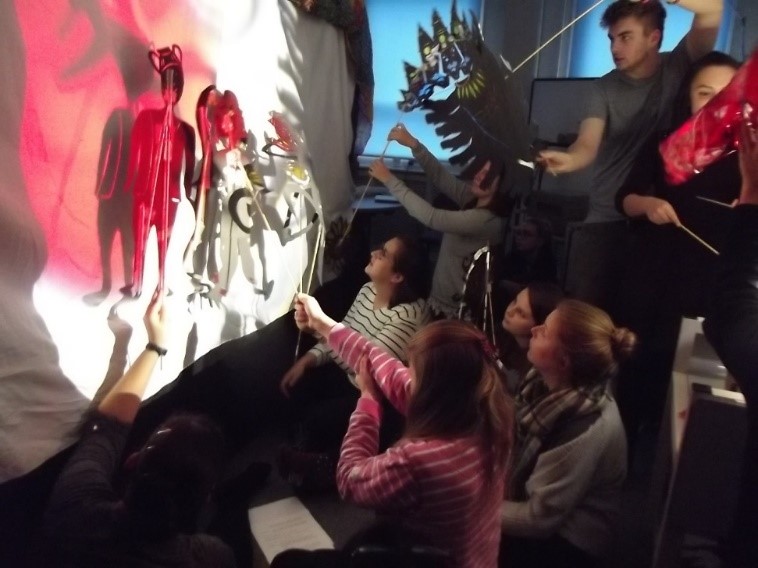 BY: Guest Writer