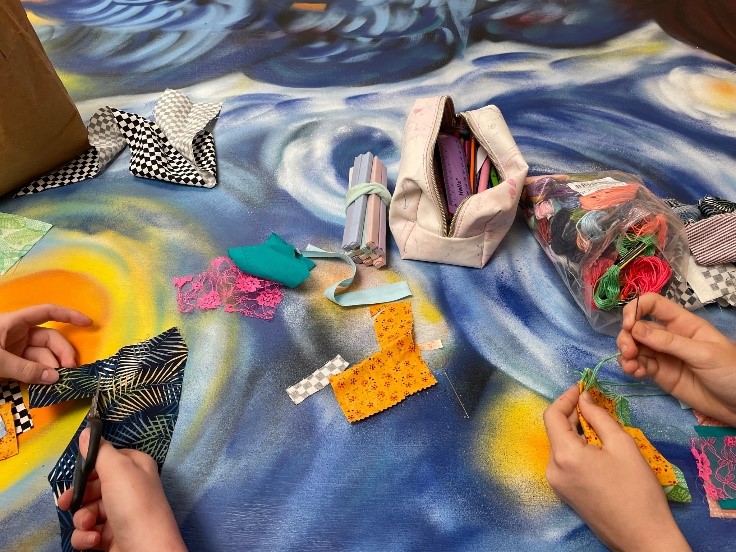 Building student leadership through Arts Week activities

In this blog we hear from Liz Kelly, Director of Learning/Arts Coordinator at Sandringham School about how they utilise Arts Award during their annual Arts Week to help students to develop their leadership skills.
Sandringham School provides a nurturing and supportive environment that encourages creativity. Our students are exposed to a wide range of artistic disciplines, including music, dance, drama, and visual arts, and this allows them to explore their interests and develop their unique talents. By fostering creativity, we lay the foundation for students to embrace Arts Award across Discover, Explore, Bronze, Silver, and Gold levels.
As part of our commitment to promoting our Arts Award programme we have implemented an annual Arts Week during which all students who are completing Bronze Arts Award plan and deliver an arts workshop, allowing them to both complete the Part D Arts Skills Share and contribute to the creative offer of Arts Week.
Our 'Bronze Arts Award leaders' are free to choose the medium they explore, and we encourage them to lead workshops in a wide array of artistic disciplines, to cater to the varied interests and talents of our students. We also encourage them to form groups and work together to plan the Arts Week, and through this they learn about collaboration and peer learning and gain a real a sense of achievement and confidence as they witness their peers grow under their guidance. By working as a team, students also develop important interpersonal skills and appreciate the value of collective effort in creating a successful workshop.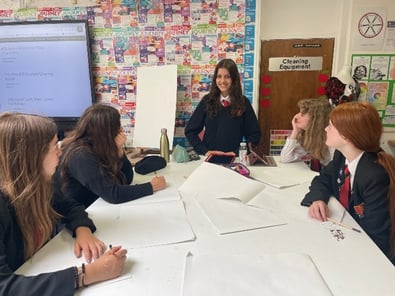 The workshops range in size and enable students to work vertically across year groups. Some of the workshops that have been delivered include:
A 'clay creations' workshop where participants could learn about ceramics and create a range of outcomes.

A 'Pavement Art' workshop where participants could explore the work of artists who work outdoors and create a personal response with pastels and oil pastels.

A 'Photography Skills' workshop where participants could learn skills such as camera controls and photoshop techniques.

A 'Musical Theatre skills' workshop, where three of our Bronze Arts Award leaders came together to teach voice and movement techniques in our drama studios.

A 'Sketching Skills' workshop where participants were introduced to the formal elements of Art and Design including drawing with tonal shading.

A 'Mini Sewing Bee' where the Bronze Arts Award Leaders organised a textiles challenge workshop for students to participate in.
The Bronze Arts Award leaders also must design and promote their opportunity and are supported to book specialist classrooms for some opportunities, such as the 'Piano Pros' workshop or the 'Musical Theory' workshop, which took place in our music rooms.
Through leading workshops, students are given a platform to showcase their skills, share their knowledge, and inspire others, and this creates a real sense of community. This approach not only enhances their own artistic abilities but also develops essential leadership qualities such as communication, organisation, and problem-solving.
The promotion of Arts Award through student-led workshops at Sandringham School has proven to be an effective way of inspiring and empowering our students: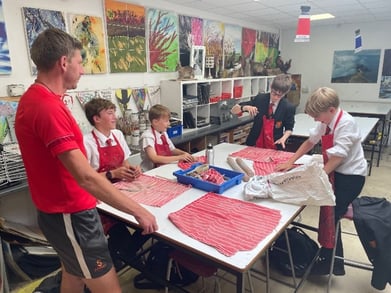 'I had a really great time, and my friend did too. We definitely felt inspired and would like to do more workshops soon. We both successfully completed our designs.' Zoe
'We managed to adapt our workshop to our participant's interest. We showed how to add different sounds and beats to a piece of music they learnt to play. This showed that by even just adding a drum beat you can change the genre of a song.' Isabelle
The Bronze Arts Award program, coupled with our supportive environment and professional mentorship, allows students to explore their artistic potential while gaining recognition for their achievements. As we continue to prioritise the arts and student-led initiatives, we are confident that our students will not only develop a lifelong appreciation for the arts but also become confident leaders in their creative pursuits.
Related posts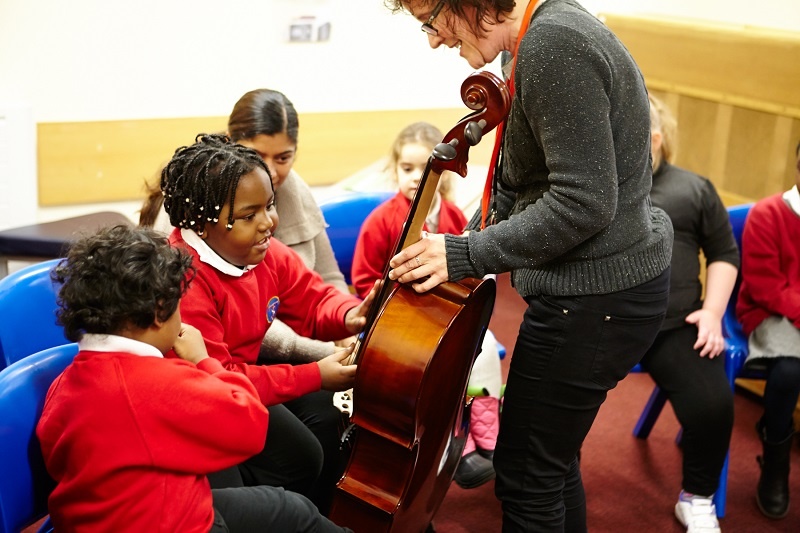 BY: Annabel Thomas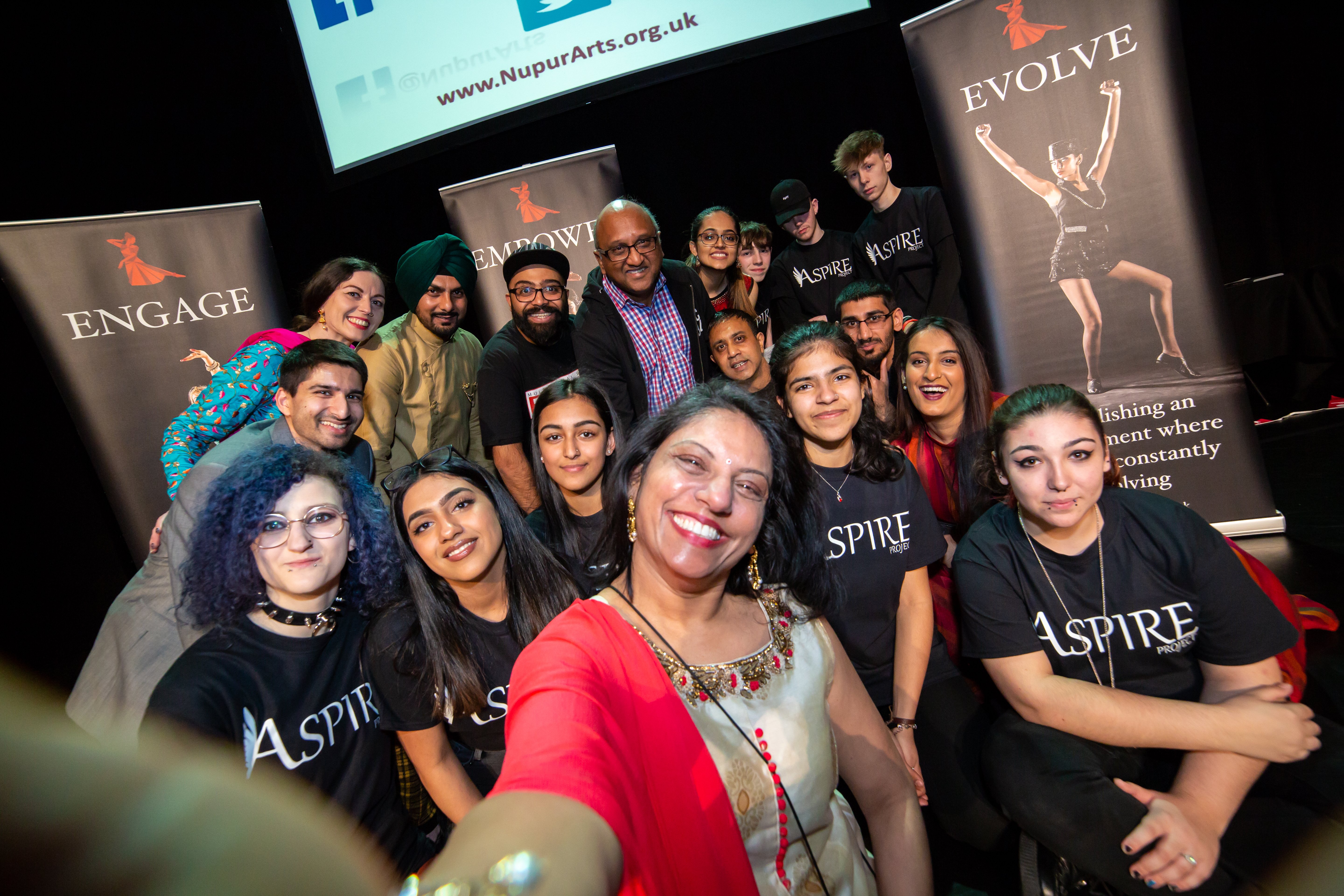 BY: Guest Writer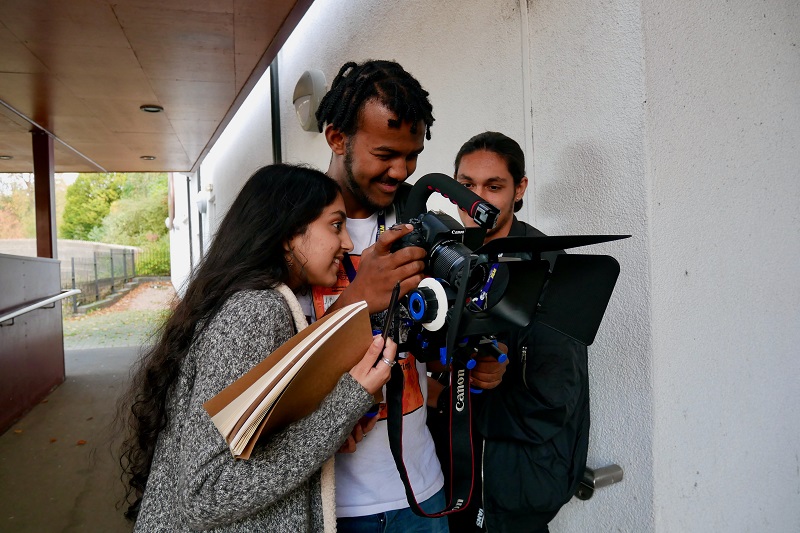 BY: Guest Writer