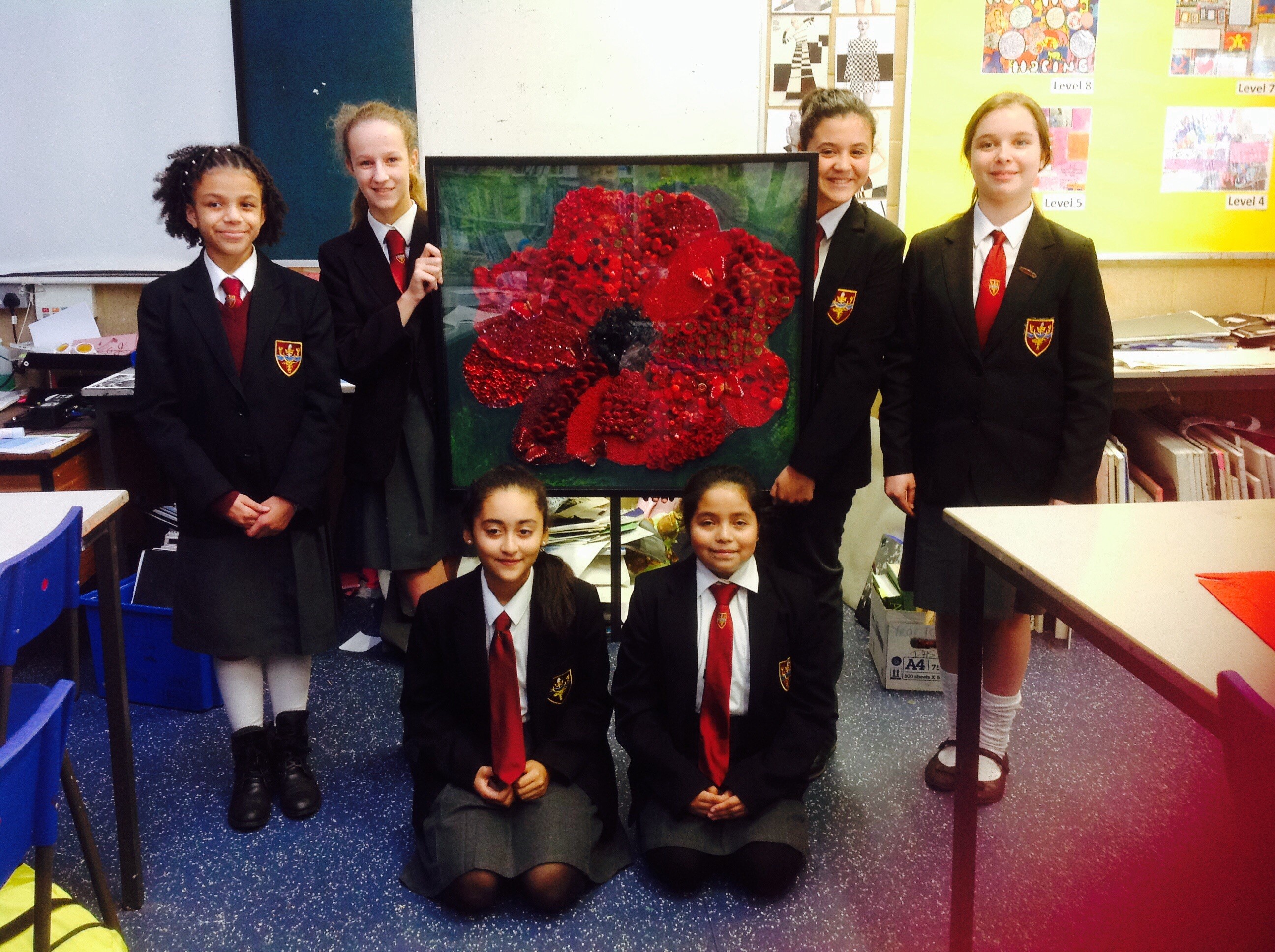 Case Study: Chingford Foundation School
Chingford Foundation School is a large co-educational comprehensive school and sixth form in East London. They have been offering Arts Award in a range of art forms, including performing and visual arts, creative writing and technical production. 400 young people have achieved awards to date, including through the Shakespeare Challenge and World War 1 Special Edition.
Approach
Arts Award is delivered as an optional, extra-curricular opportunity for young people across all year groups. Chingford's approach is fully inclusive and the award is open to all students, irrespective of their levels of academic ability or skills in the arts. This means that students who are identified as amongst the most able work alongside vulnerable students, those with Special Educational Needs and Disabilities and young people in receipt of Pupil Premium. Participants range from those who want to pursue a career in the arts to those who are interested in the arts as a pastime. All Arts Award activities are vertically grouped to encourage arts skills development across ability and age groups.
Chingford also offers an Arts Award programme for parents and families, where parents can develop art form knowledge and understanding alongside their child, including trips and visits. This is one of the features that defines Chingford's delivery, alongside their commitment to inter-generational activities such as their monthly Arts Award Cream Tea events for senior citizens and community writing groups.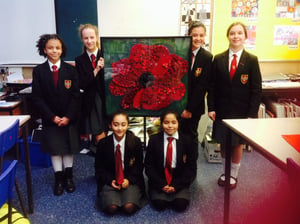 A Gold Award achiever developed photography skills for his Unit 1 arts challenge, working with a photographer who had been involved in the official photography for London 2012. The student used the skills he had learned to run photography workshops for Year 6 pupils at a local primary school for his Unit 2 arts project leadership. The project resulted in pupils capturing images around their school which he helped them edit to create a school calendar.

Most of Chingford's Arts Award projects are delivered across a number of different arts forms to encourage students to experiment outside of their comfort zones. For example, in a recent Special Edition WW1 project, students wrote about characters they developed who were involved in some way with the war effort. Their poetry and prose evolved to inspire the making of model houses, art work, model trenches, poppy inspired jewellery design and the creation of large craft poppies.
Students were involved with Barbican Junior Poets, a pilot programme run by The Barbican Centre for Key Stage 3 students. Students' experiences of high quality writing sessions led by the Young Poet Laureate for London, attending a Barbican Young Poets Showcase at The Barbican Centre and interviewing professionals were evidenced and used towards their Arts Award portfolios.
The school usually holds three Arts Award moderations each year, with a total of 20 successful moderations taking place since 2008. Students have achieved Bronze, Silver and Gold Awards, Shakespeare Challenge, Special Edition London 2012 and WW1 Special Edition. Certificates are presented at monthly Arts Award Evenings for students and families.
A number of different organisations and arts professionals contribute professional expertise to arts activities and support students to consider future careers in the arts. Partners include The Barbican Centre, William Morris Gallery, Vestry House Museum, Imperial War Museum Duxford, CRE8 Lifestyle Gallery, South Chingford Community Library, English Speaking Board and the Backstage Centre. Chingford Foundation School is an Arts Award Supporter and also accesses other organisations' Supporter offers.
In future, the school plans to develop more ways to share students' work with the local community and to develop its support programme for other schools in its local authority and beyond. Students will be encouraged to play a part in advocating Arts Award to younger students and creating an environment which allows school leadership groups and governing bodies across the country to understand the significant contribution Arts Award can make.
Impact
Staff have noted how Arts Award helps students develop learning and personalisation skills which impact on their whole school attainment. Improved self-esteem and confidence brought about by the award improves students' morale and enhances their readiness to learn in their classes, while developed communication skills prepare them for the wider world.
Socially, it is also noted that Arts Award students integrate readily with those from other year groups providing cross-phase socialisation and making the playground a less intimidating environment for younger or more timid students.
A number of students with Statements of Special Educational Needs and Disabilities who have achieved awards are now undertaking Level 3 and 4 courses in technical theatre and performing arts. Several Arts Award students have gone on to arts-related careers after leaving the school. A former student who achieved Bronze in Year 9, Silver in Year 10 and Gold in Year 11 progressed on to an apprenticeship with Sky TV. Others have studied at prestigious Drama colleges such as Central School of Speech and Drama, having achieved Arts Award Gold. Students have also won national competitions in musical theatre categories and are appearing in theatres, TV and film. Many of them cite Arts Award as being pivotal to their career progress.
'Quite simply, I believe Arts Award to be the most amazing opportunity for young people to develop as artists and arts leaders in the entire field of education. Being able to deliver Arts Award as an adviser has been the most rewarding thing I have done during my career in education. The satisfaction of seeing young people from all different starting points achieve accreditation and develop art form knowledge and understanding, self-confidence and self-belief, which gives them a platform from which to fly, means everything!' - Yolanda Guns, Arts Coordinator
'Arts Award is an enriching opportunity for students who are looking to acquire a broad and balanced curriculum that extends beyond the Ebacc. This says nothing about the other impact directions that Arts Award provides including resilience, self-confidence, creativity and risk taking.' - Mark Morrall, Executive Principal, Chingford Academies Trust
Related posts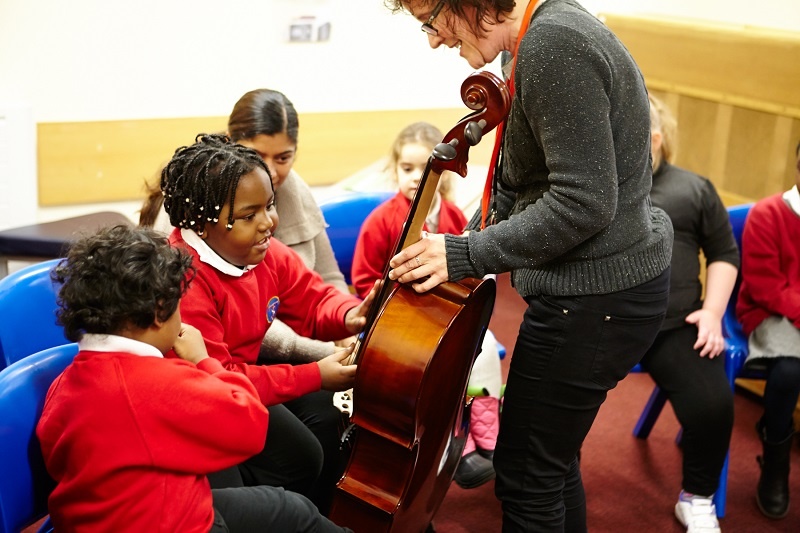 BY: Annabel Thomas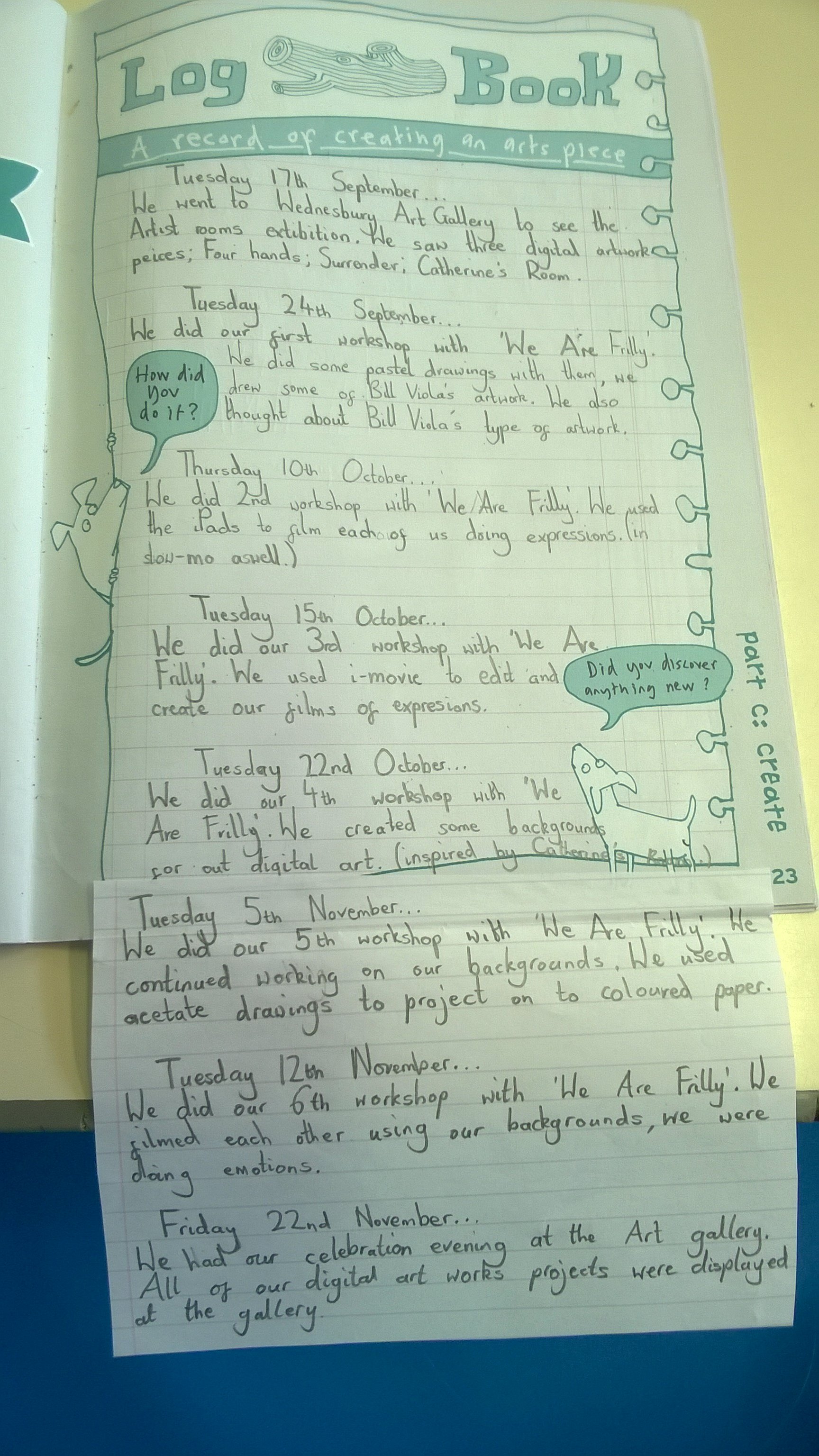 BY: Alan Lynch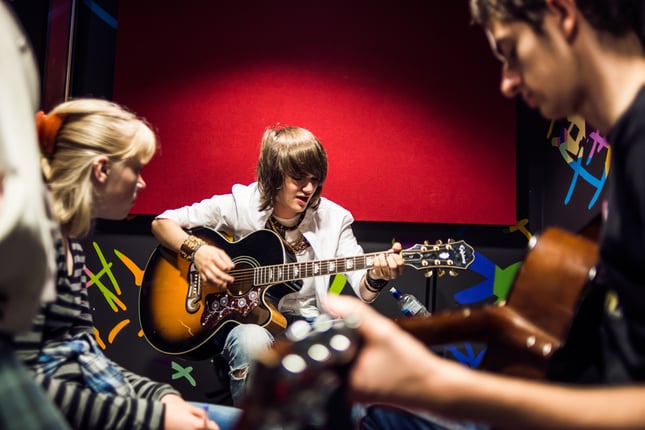 BY: Guest Writer