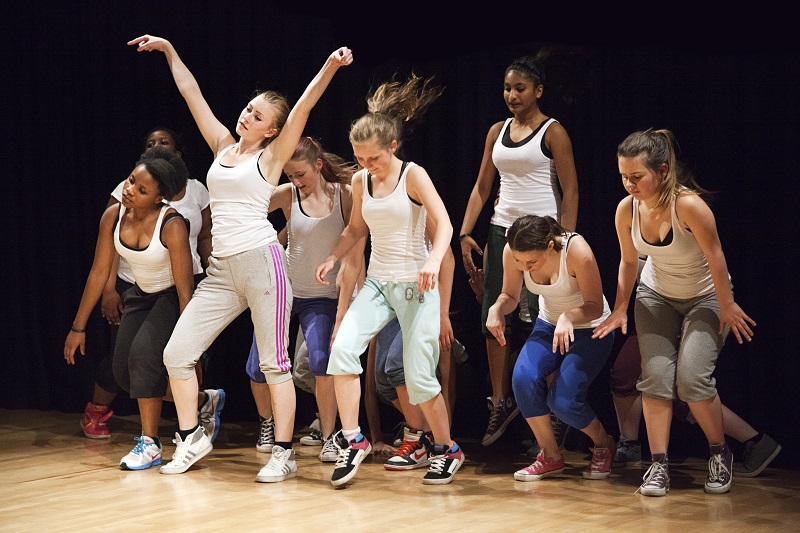 Case Study: Moving Together
Moving Together deliver Arts Award at all 5 levels with a focus on dance. They have so far supported the achievement of 61 Discover, 47 Explore, 36 Bronze and 22 Silver Awards. They work with young people from particularly low economic backgrounds.
Moving Together regularly link with De Montfort University, occasionally using their facilities, as well as working directly with placement students and staff. They work closely with Curve theatre, giving the young people an opportunity to go to the theatre and watch a variety of performances to widen their knowledge of their specialist art form. The young people feel that these programmes really bring out their creative sides and allow them to be acknowledged for their love of dance through a qualification.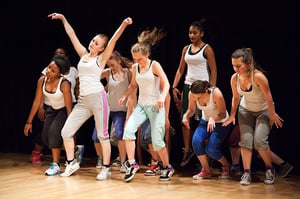 Approach
Bronze: Young people have taken part in a variety of dance activities from salsa to Bollywood, street to contemporary, increasing their choreography skills through creative tasks and improvisation. To experience the arts as audience members, students went to see Matthew Bourne's 'Sleeping Beauty', spoke about the performance and reviewed their thoughts whilst comparing them to professional views online. As well as their own arts hero or heroine, Bronze students are introduced to 4 contemporary dance choreographers from Britain. They have studied Akram Khan, Richard Alston, Matthew Bourne and Siobhan Davies. To share their arts skills with others, young people have taught Latvian dance styles, B-Boying, Crip walking, Ballet and tap to each other.
Silver: For their arts challenges, students learn new skills in Irish dancing and Tap dancing, street dance and choreography. They went to see 'Motionhouse' perform at Warwick Arts Centre and got into a big debate about the theme of the piece, the costumes, lighting and animation. Young people experience working with different artists such as Kynam Moore who performs for the Royal Opera House, as well as researching organisations such as Curve Theatre and Embrace Arts in Leicester, and understanding how they could further their careers in dance by going to University at De Montfort University. For Unit 2, young people work on projects such as music and movement workshops in care homes, dance clubs for year 7's workshops at Primary schools, one to one tutorials in a specific dance style, early years workshops, and even dance clubs for Latvian, Polish or Russian children.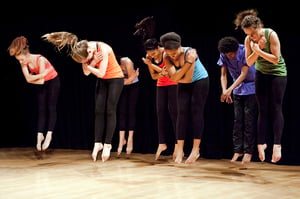 Gold: Young people are currently extending their arts skills by working with another art form and practitioner on projects such as tap dance with animation, photography, film work, choreographing to live music, and interlinking dance with drama. Participants are taking on work experience placements at locations such as Curve theatre, Embrace Arts, shadowing local artists, going to workshops to develop their training, and shadowing community programmes and projects. They have been to see 'Hofesh Shechter Dance Company' at Sadler's Wells theatre in London to really challenge and extend their experience of contemporary dance in a performance context. They will also be taking part in a workshop led by one of the dancers from Hofesh in the New Year.
Participants are working one-to-one with placement students from De Montfort University to help them understand the research and presentation element of Unit 1 Part D. They are researching issues such as 'Why did the Government cut the arts funding by 40%', 'Why is there a stereotype about boys and dance', 'Is dance just available for people who have money', and 'Should more emphasis be put on creative subjects in a school environment'.
Arts leadership projects include organising an exhibition of art work from local schools, a dance film festival, dance workshops in secondary schools leading up to a big showcase, workshops with participants who have mental health problems, and a flashmob in Leicester city centre.
Impact
Arts Award increases self-esteem, confidence, motivation and encourages community cohesion. All participants have developed creative and leadership skills, and have really pushed themselves to achieve something they originally felt was unachievable.
'Doing Arts Award has really pushed me and my creativity. I'm actually really proud of what I achieved in my Silver Award and I even managed to go into a care home and lead workshops for elderly people! It just makes you feel so good!' - Mariya, 15, Silver Arts Award achiever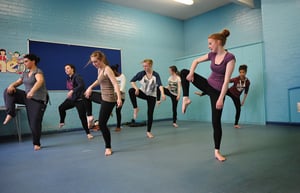 'I feel like doing the Gold Arts Award with Moving Together is really supporting my desire to study the arts at degree level and beyond. The opportunities we get to take part in are incredible, this is something I will never forget and an opportunity I will be forever grateful for!' - Josie, 15, Gold Arts Award achiever
'It well and truly sets them up for beginning a career in the arts, and the progressive levels provide a stepping stone towards the fantastic achievement of 35 UCAS points within the Gold award.' - Emily Bolton, Co-Director of Moving Together Dance Company
Related posts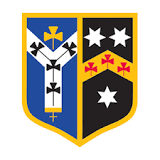 BY: Alan Lynch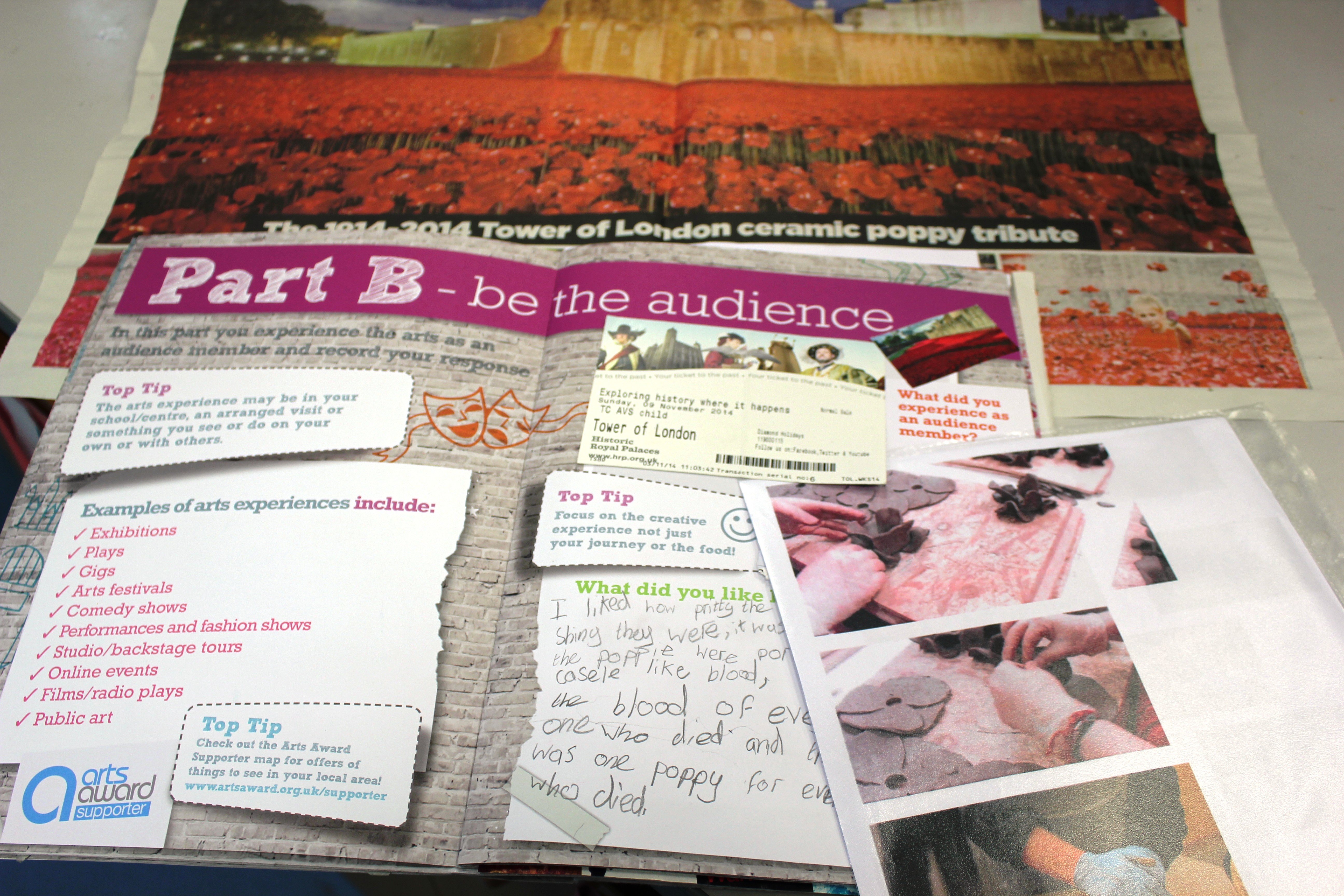 BY: Guest Writer