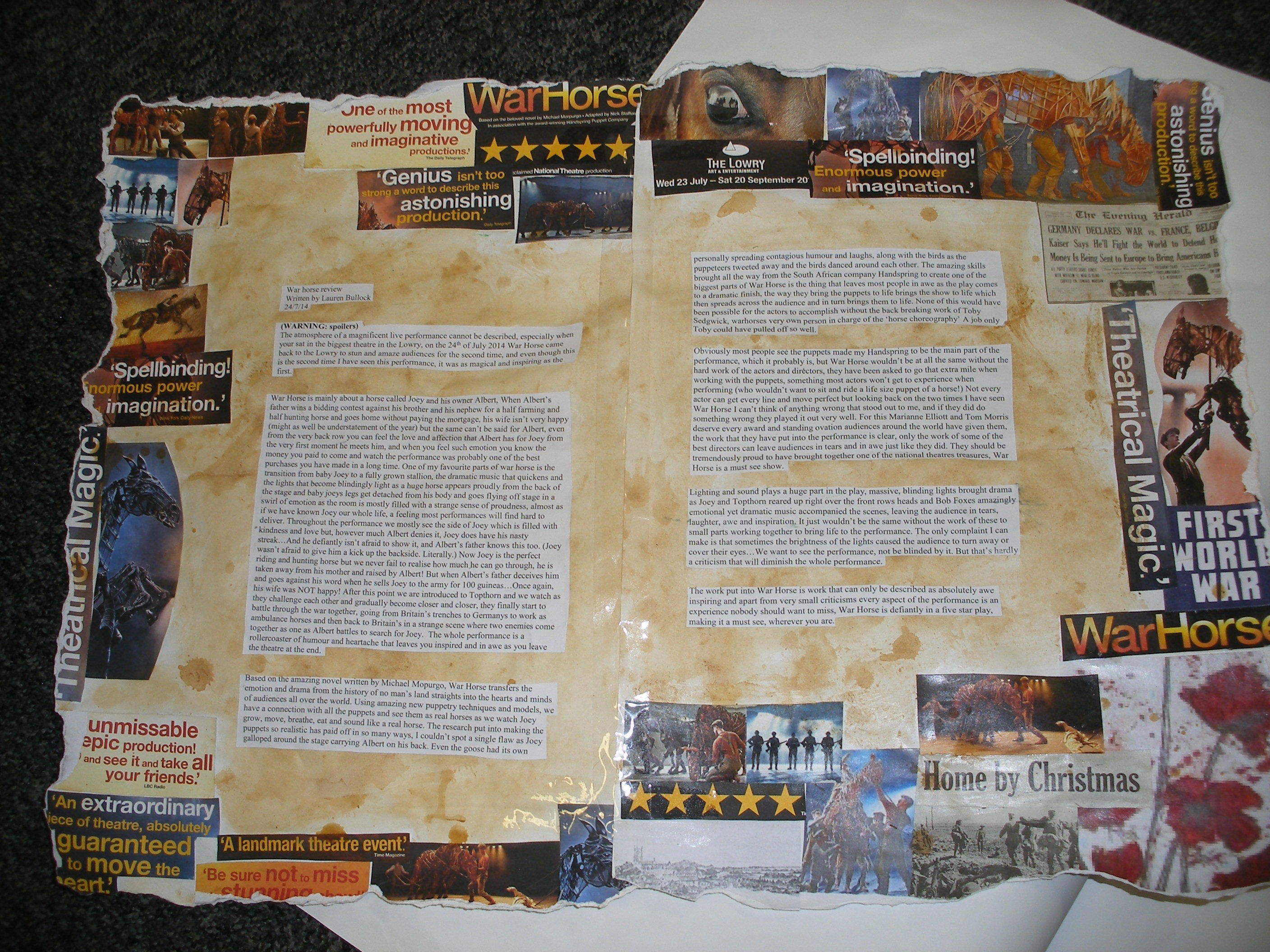 Case Study: The Lowry
Established in 2000 and based at Salford Quays, The Lowry is a cross-arts venue that aims to enrich people's lives and to contribute to the creative well-being of the North West.
The Lowry delivers all levels of Arts Award to a wide variety of young people. They worked in partnership with Tameside Council Cultural Services and The National Theatre (NT) to produce a bespoke Explore log for War Horse. See Tameside Council Cultural Services' Good Practice Centre case study for further details. They also offer Bronze, Silver and Gold Arts Award to young people engaged in their learning & engagement programmes and seek to embed Arts Award across their programmes and outreach work.
Approach
For the past 3 years The Lowry have delivered a year long focused project alongside Bronze in partnership with a particular group of vulnerable young people. The Lowry also runs a Young Actors Company and, as part of this, four young people are invited to become Young Creatives, gaining additional experience in writing, producing and directing and also working towards their Gold Arts Award. Silver Arts Award is delivered as part of The Lowry's Youth Dance Ambassador Scheme, which provides training in project management, marketing and event management.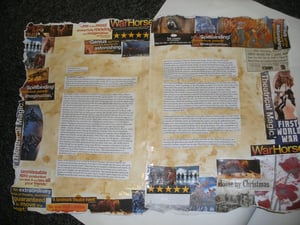 The Lowry began delivering Gold as an extension from their focused project and also with one of the Young Creatives, Sarah. Sarah's experience was in acting and producing and so she extended her arts practice by researching set design and by visiting a range of different art exhibitions at The Lowry and Manchester Art Gallery for Unit 1 (personal arts development). As part of Unit 2 (leadership of an arts project), Sarah designed the set for three plays for The Lowry Young Actors Company and Eccles Sixth Form College. She also directed A Letter to Lacey as part of the NT's Connections Festival at The Lowry. Sarah met with one of The Lowry's Studio Programmers to discuss the various factors involved in a theatre production, other than the on-stage performance, and attended the NT's Connections Festival Directors' Weekend. She used a large book to log her experience, photographs, spider diagrams and a folder of notes/evidence (eg annotated scripts) to record her evidence and reflections.
The Lowry have identified one of their strengths is having the majority of their Learning & Engagement team trained as Arts Award advisers. This has meant that each young person has had a specific adviser and they're able to offer 'Arts Award surgeries' on a regular basis, providing young people with an opportunity to meet to discuss their progress or any difficulties they are having. They also hugely benefit from having access to a wide range of visiting companies, giving them opportunities to connect young people to professional artists and performers.
The Lowry has also worked with Curious Minds, their local Arts Council England Bridge organisation, who have supported them in reflecting on their Arts Award delivery and embedding it across their various strands of work.
Impact
Arts Award has had a significant impact on many of the young people The Lowry work with. One participant, Lauren, was referred to The Lowry by Social Services and first engaged with them through a year-long visual arts and drama programme. Through this project Lauren demonstrated leadership and mentoring skills, achieved her Bronze Arts Award and discovered a passion for drama. Having decided to pursue a career in theatre based on this experience, Lauren is now working towards her Gold Arts Award, aged 14, one of the youngest people to sign up for Gold. Lauren is keen to use the arts to raise the profile of vulnerable young people and to raise awareness of the difficult experiences and lives some young people face. Her enthusiasm for the arts and her commitment to working on the programme and on Arts Award, led Lauren to be awarded Salford Youth Hero for Contribution to the Arts and Salford Total Youth Hero.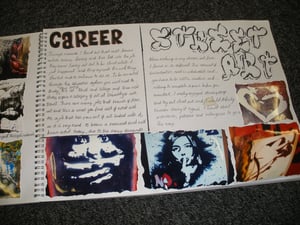 'We know that creative work with young people is so important but we don't always get the chance to measure or capture the learning that is innate in creative activity; and this is what Arts Award allows us to do. We have worked with children and young people of a range of ages, experiences and backgrounds and every time it still amazes me what that accreditation means to them. They are so proud when they have that piece of paper at the end, a real life qualification that somehow quantifies and celebrates their creativity and imagination.' - Lynsey O'Sullivan, Arts Award Adviser, Participation & Learning Manager, The Lowry, and theatre practitioner
Related posts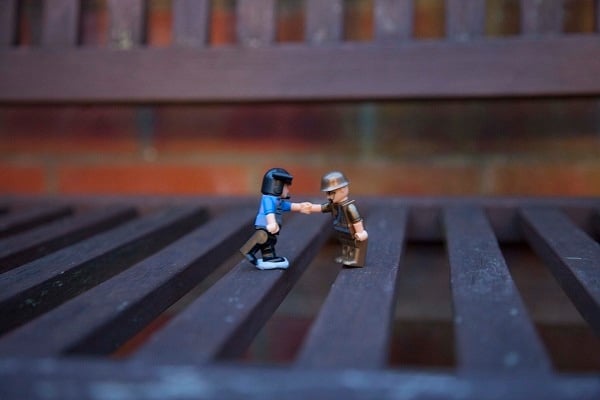 BY: Alan Lynch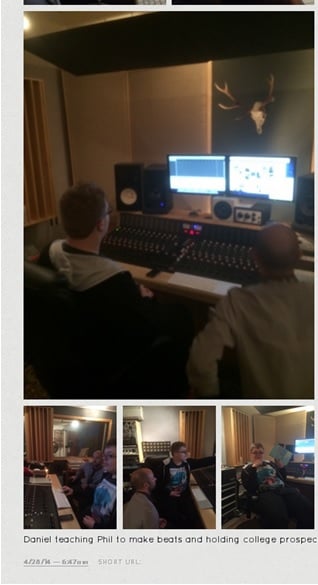 BY: Alan Lynch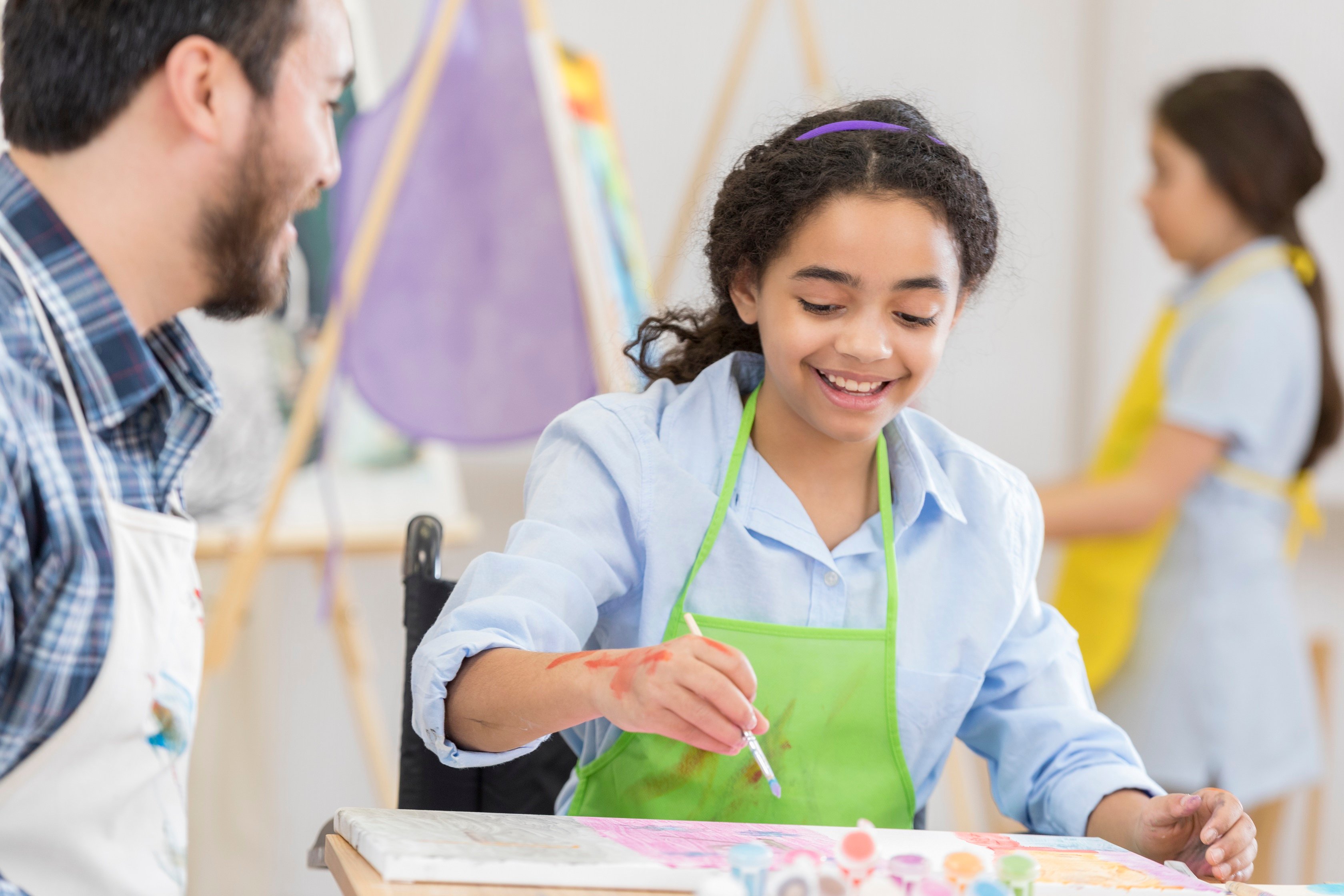 BY: Annabel Thomas