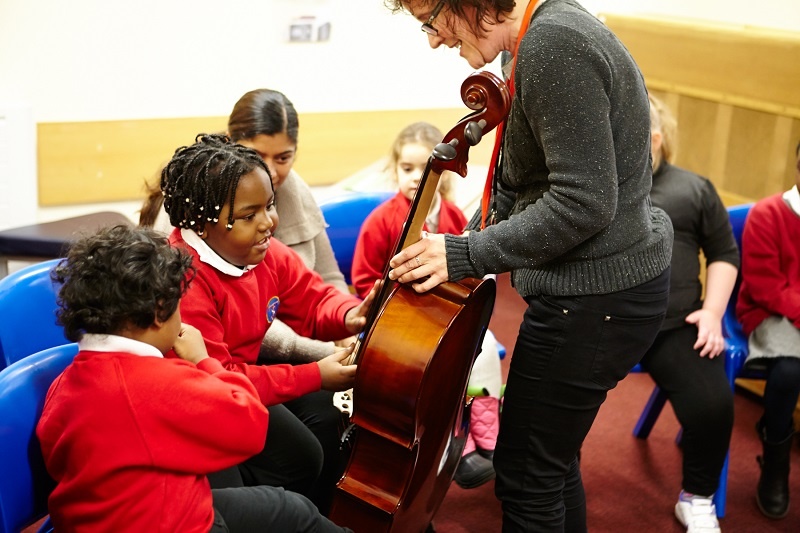 Engage a music specialist to boost your schools' music offer
Many schools will have access to a wide range of music support through their local Music Education Hub or Service. This can include instrument hire, peripatetic lessons, support with WCET & First Access and more. However, no two music services are the same, and you may find that what your school can access is dependent on the local authority you are based in.
Regardless of where you are based, inviting a music specialist in to school to lead an inspiring session is a sure-fire way to enthuse your pupils. Many will have an instrumental focus, and the most successful sessions link to things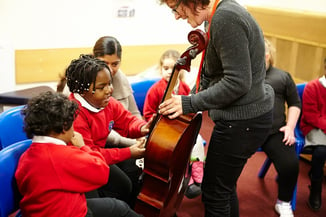 you can then continue after the event has taken place. One such idea is percussion. Increasingly schools are using projects such as a junk orchestra or body percussion to engage children in early music making, teaching important musical foundations such as pulse, rhythm and working as part of a team.
Trinity's Rock and Pop National Adviser Toby Davies is one such expert. When he isn't working for Trinity he is a primary school music teacher, who was able to take just such a group to the Music for Youth National Festival in Birmingham this summer. He shares his thoughts on his work in school, and the benefits it has brought to his pupils:
As well as being Trinity's Rock and Pop National Adviser, I am a music specialist at Bounds Green Primary School in Haringey. As part of my teaching programme I have developed a variety of termly projects, one of which is based on body and junk percussion. These projects lend themselves perfectly to an inner-city school where, as always, budgets are tight. Through using everyday objects, or their bodies, I work with the children on a musical programme encouraging every child to see themselves as a musician – whether they are playing a shopping trolley, a kitchen pan or using their voice.
This scheme of work runs at no cost to the school (a pan brought in from home, or some donated piping from a local merchant is certainly cheaper than a piano!) and is underpinned by all the musical elements required for effective primary school music making, such as the use and feel of pulse, the understanding and development of polyrhythmic phrases and the use of the voice. Throughout we ensure we refer to the understanding and learning of notation through enjoyment and practical engagement.
These projects have worked so well that it has led to pupil performances across the country which include venues such as the Barbican and a performance at the National Festival of Music for Youth in Birmingham.
The benefits to young people of a sound music education are well documented. It supports and contributes to a wide range of different areas of learning. The value of music specialists in both primary and secondary schools must not be undervalued and the benefits of the role, particularly in primary schools is something I would advocate for expansion across the country.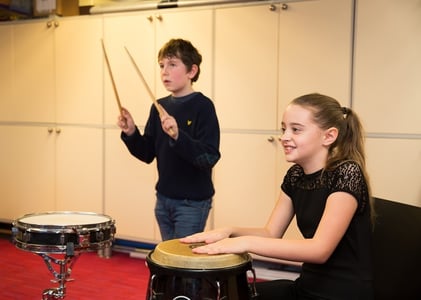 If you are interested to have a music specialist visit your school we recommend contacting your local Music Service in the first instance to see what they are able to offer you. We hope you have fun music making in your school!
Related posts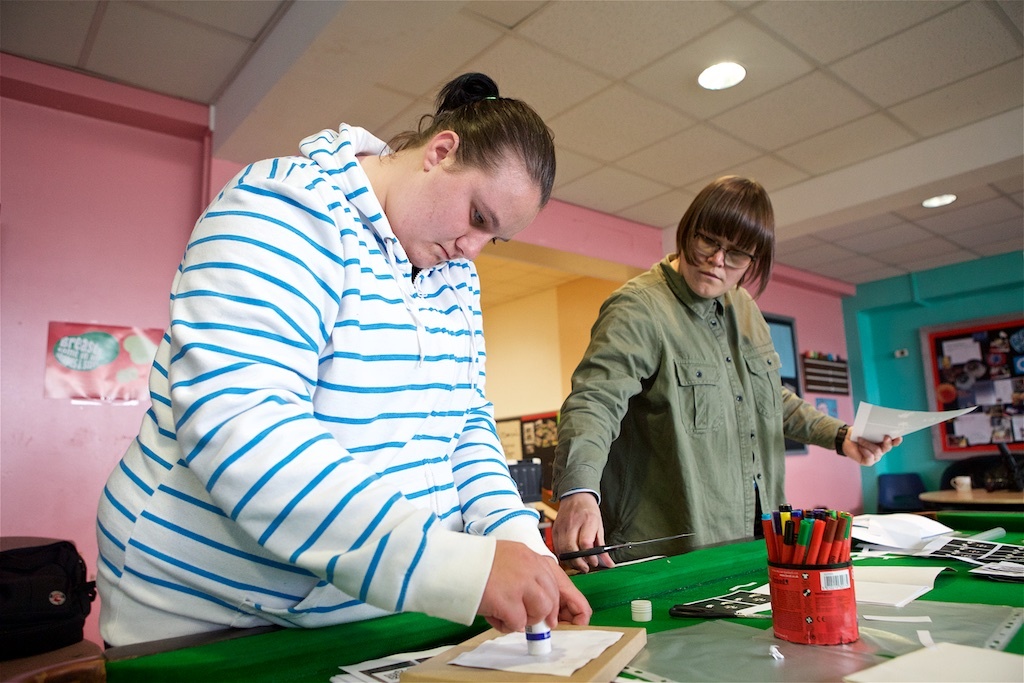 BY: Guest Writer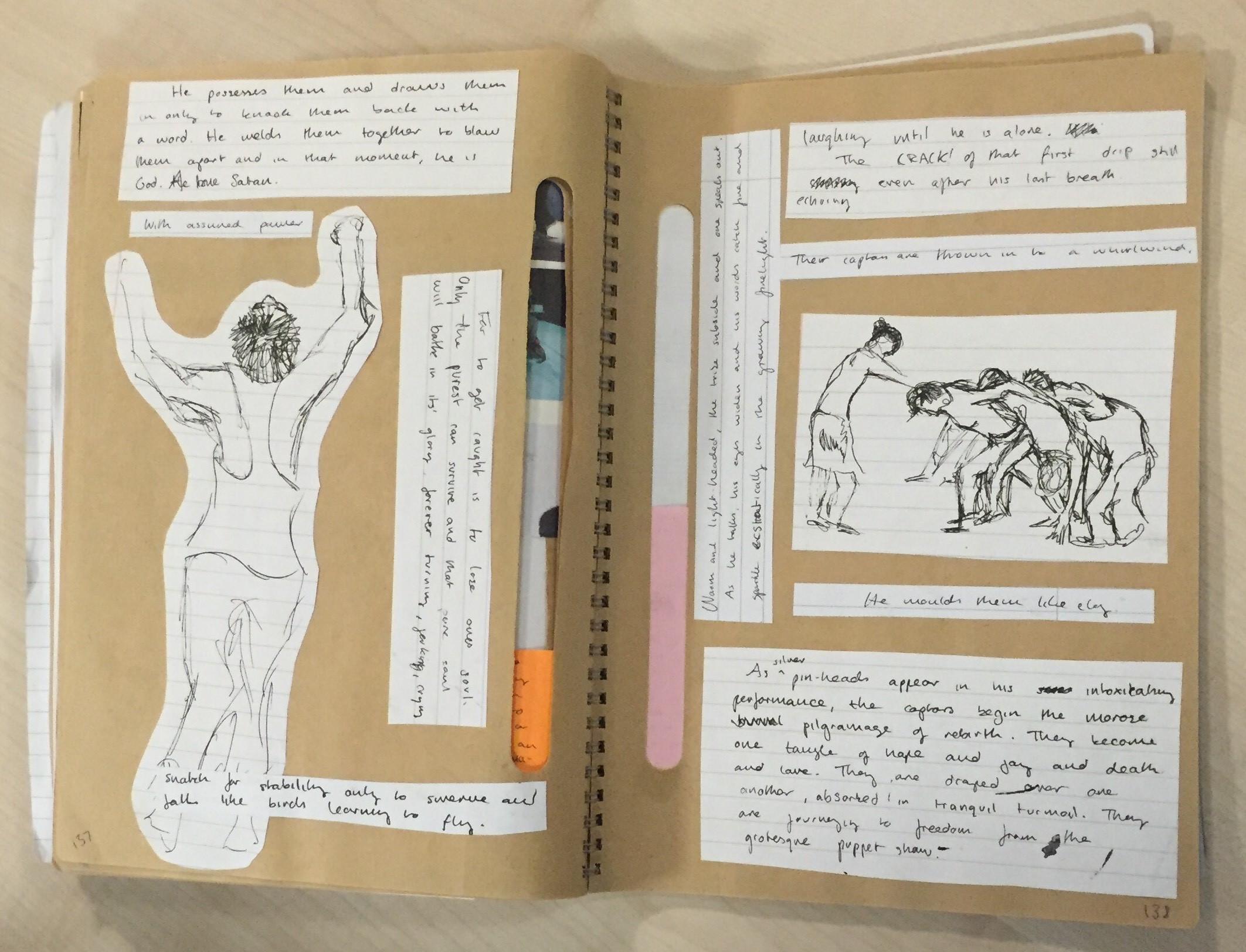 BY: Alan Lynch
BY: Natalie Christopher