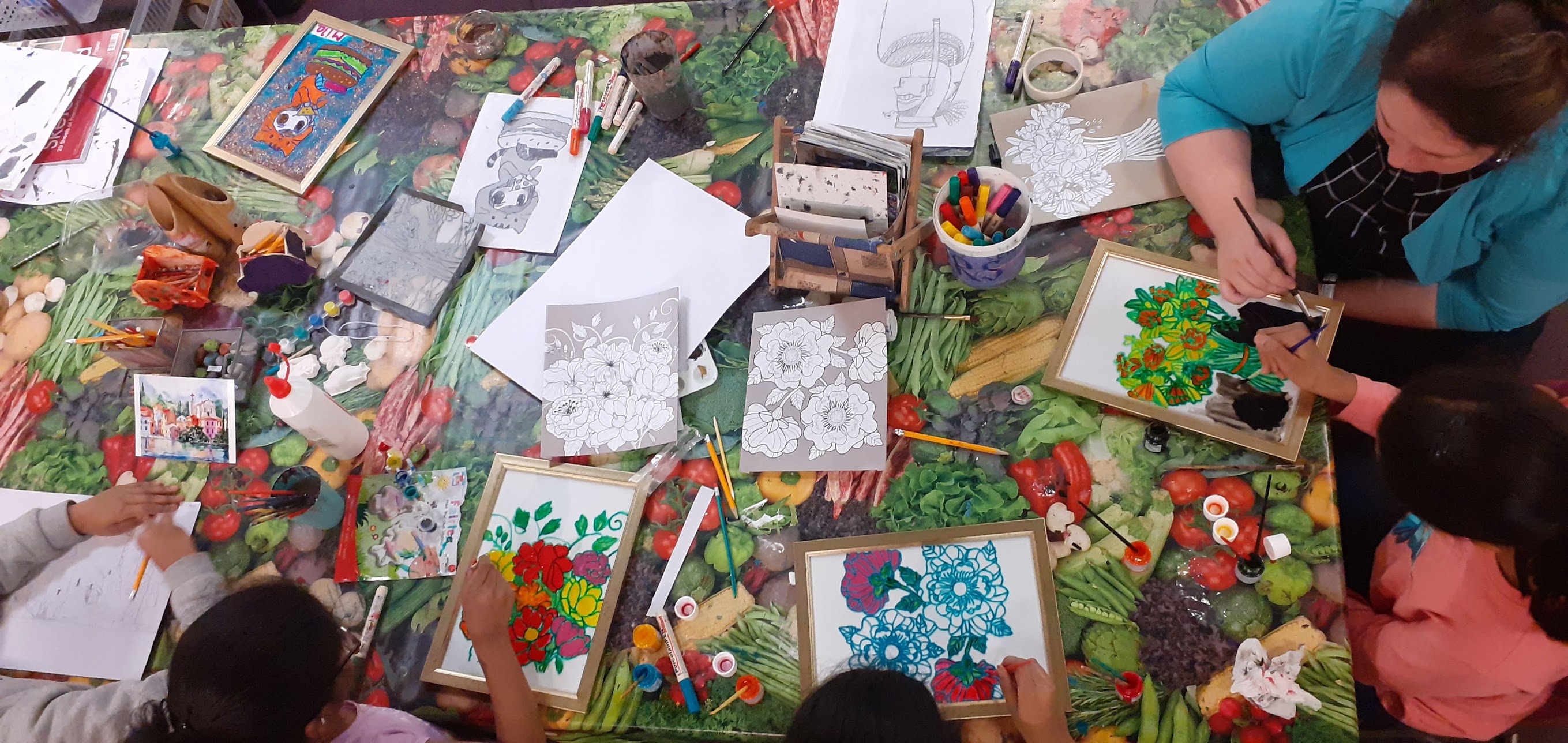 Making a difference: Strengthening communities with Arts Award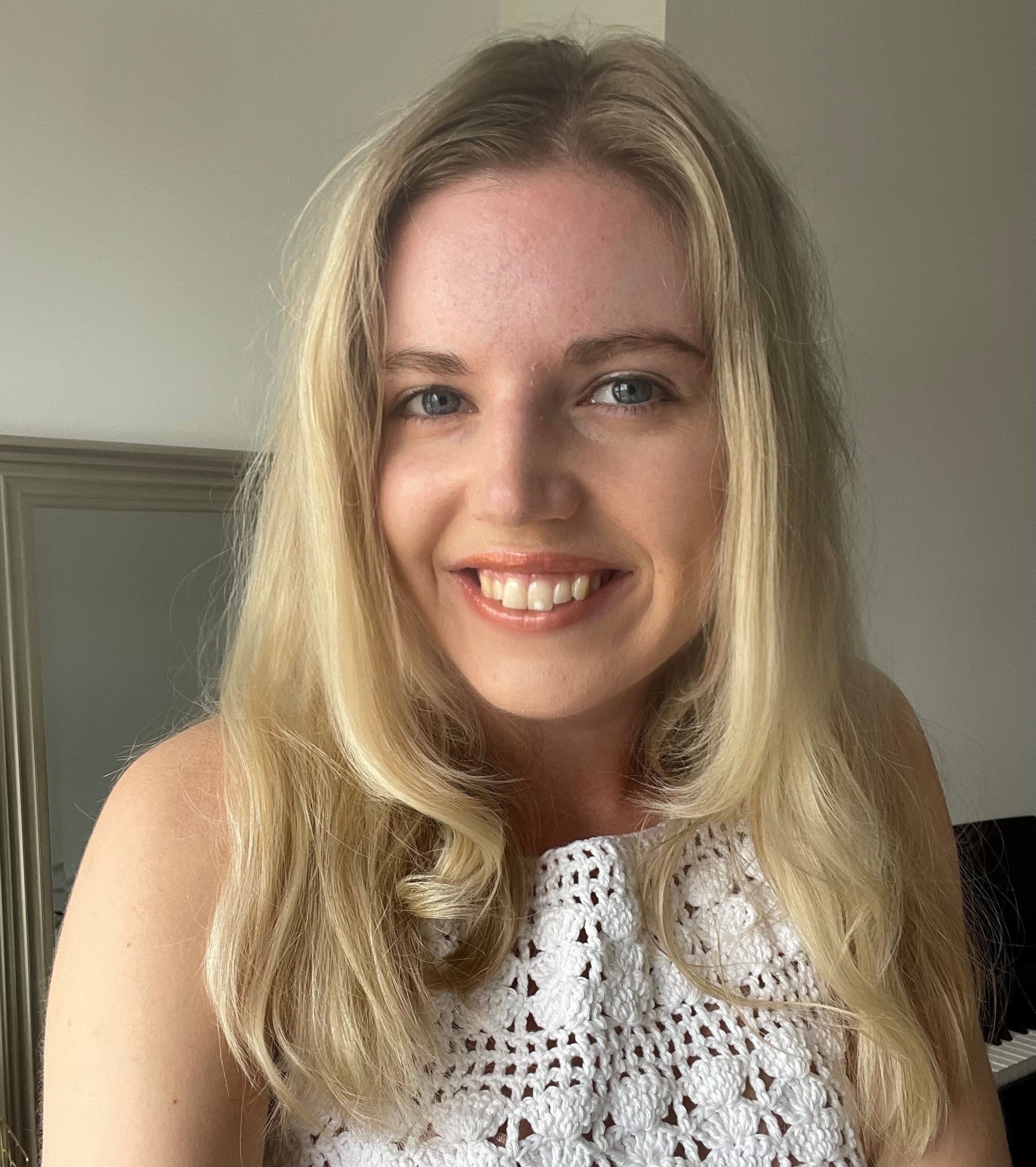 'In Difficult Times Great Communities Come Together'
These were the words adorned on a store window in Nottingham, giving passers by a smile. They were accompanied by festive illustrations and a tree of life: offering joy and hope for a new year ahead. We have seen an increasing trend of young people using their Arts Award work to make a difference to their local communities. There are lots of ways this can be achieved at various levels, and here are some ideas drawn from current projects that you might find useful when planning at your centre.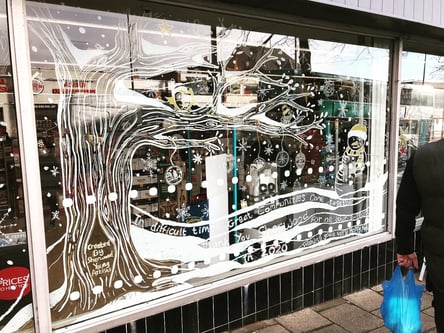 In this blog, I'm highlighting the work of two organisations who have made a positive impact in their local areas through their delivery of Arts Award. Sherwood Young Artists, based on the fringes of Nottingham, have brought members of their diverse community together through the work of their Bronze, Silver and Gold Arts Award students. They've also enjoyed creating art for their community, such as the Co-op storefront message highlighted above. I've also been following the work of Art Classes Group, who have been giving refugee children in Slough the opportunity to explore their ideas about art in painting and drawing projects.
Sherwood Young Artists
'As we emerge from the pandemic and lockdowns, we have opened our studio doors to the general public and our Bronze and Silver Arts Award students have had lots of fun planning and delivering arts workshops to local children. These have been well attended and the atmosphere is always buzzing with creative wonder. They are a great opportunity for children to make friends and for parents and carers to have a cup of coffee, a chat and a chance to get creative too.'
'Our Gold Arts Award students have also been busy. During the lockdown Aimee created a project that got local children involved in a group project. Through YouTube videos she reached out remotely and guided them in creating artwork of their 'Dream House', she then edited all the images together to create a virtual street. The idea was that in a time of isolation, she wanted them to feel a sense of belonging.'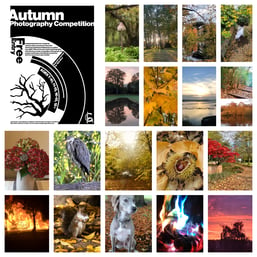 'Another of our students, Tom, created a community photography competition. The competition was open to all ages, with the theme of autumn. Tom had 48 entries and, along with a local photographer, chose three different winners. Local businesses generously offered prizes, which included free pottery and photography workshops, as well as vouchers for local stores and eateries. Tom presented all the entries in an exhibition that was open to the public. It was great to see so many of the participants attend the exhibition and taking selfies with their entries on display.'
(Natasha East, Founder, Sherwood Young Artists)
Art Classes Group
'As the number of refugees is gradually increasing in Slough, there's a growing need for programmes that enable refugees to develop their creative process. We collaborated with local organisations like Slough Refugee Support to help young people and families to deliver projects for a safer, more cohesive future.'
'At our studio, the Art Classes Group, based in the local shopping centre, refugee children were given the opportunity to explore their ideas about art in painting and drawing projects. The young children created arts and crafts projects like flags, puppets, and pencil cases using collage, recyclable materials and paints.'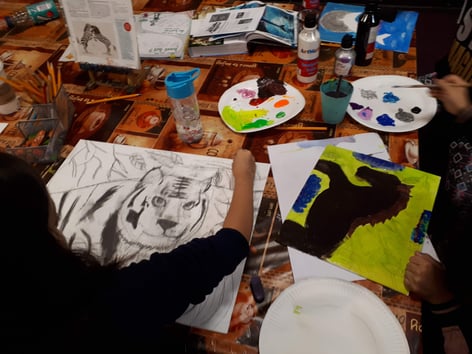 'Older children explored ideas about their culture and their passions in paintings on large canvases that gave them the freedom to create large pieces of artwork that then were exhibited in the local shopping centre in empty units. They learned how to use acrylic paints, and oil paint, and create textures and mixed media.'
'Each art class has been organised every Saturday morning. The programme helped students not only to explore their passion for art and learn new techniques but also to strengthen social bonds with the other children from Slough.'
(Marinela Caldarus, Artistic Director, Art Classes Group)
Thanks to both these organisations for sharing their Arts Award work which has positively impacted their local communities. Why not take inspiration from these centres and deliver Arts Award in a way that improves your local community? It may also give young people the opportunity to discover new practitioners and careers that interest them.
Related posts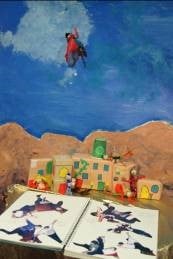 BY: Alan Lynch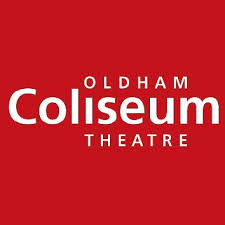 BY: Alan Lynch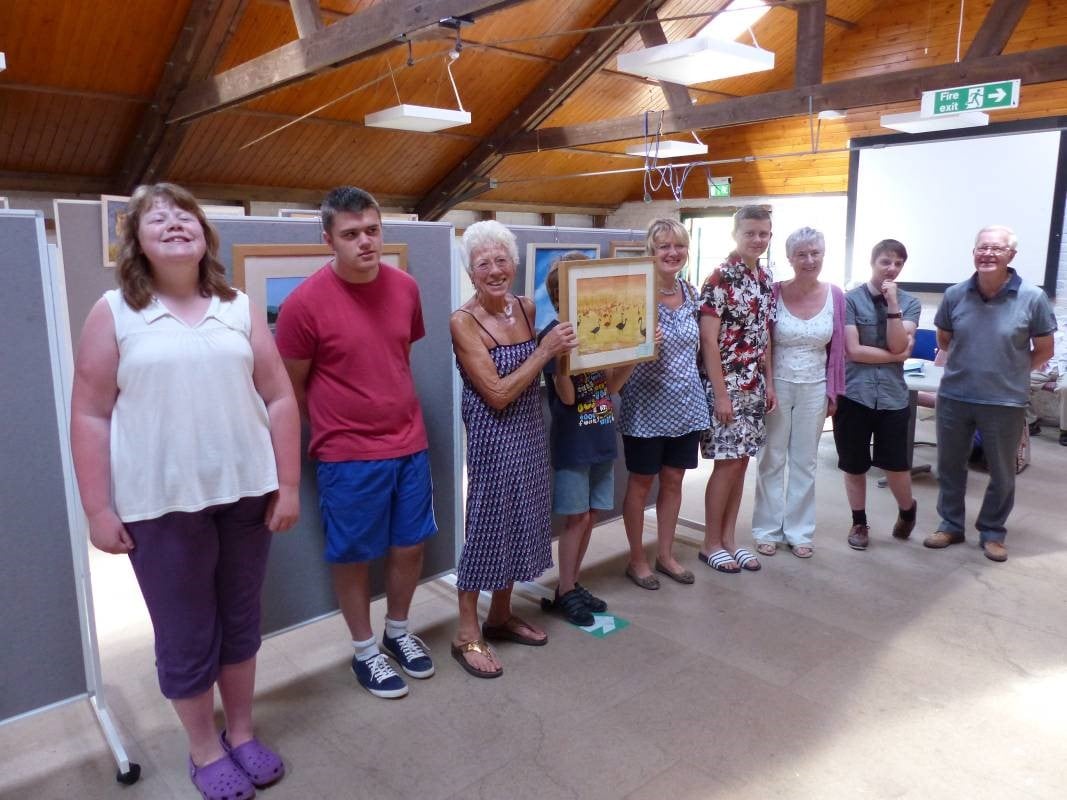 BY: Guest Writer