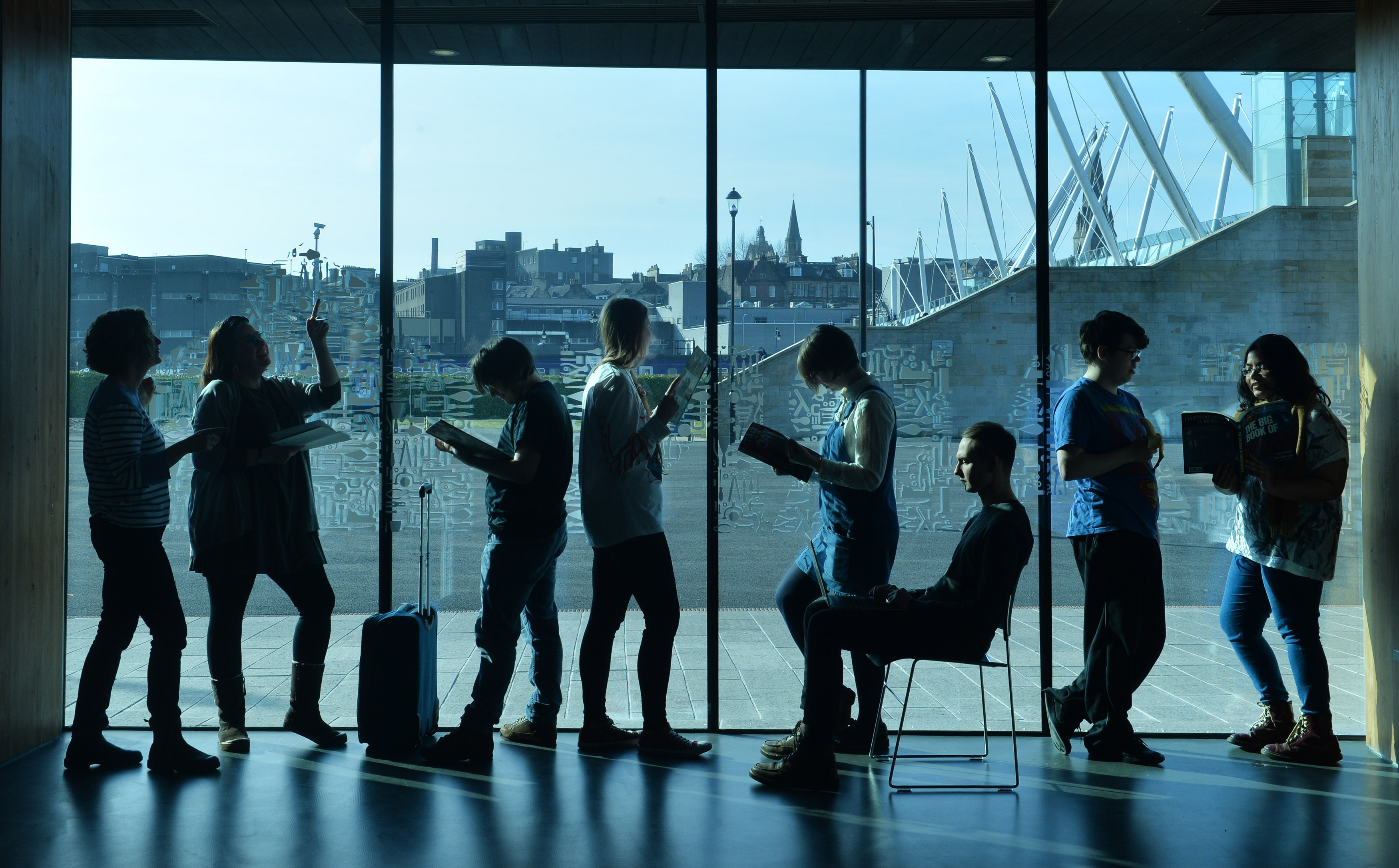 Stirling Heritage Arts Award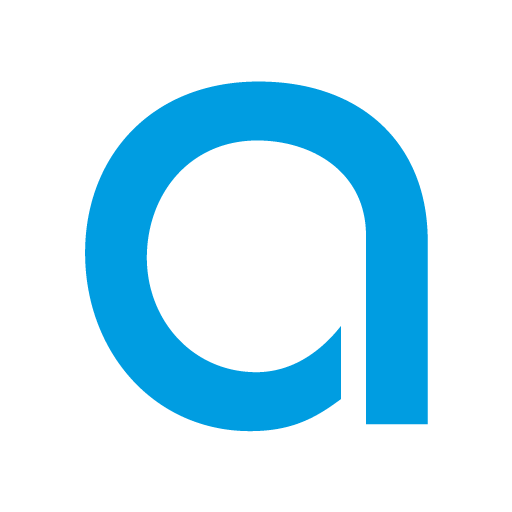 Stirling Heritage Arts Award was a year-long project (2017-18) in partnership with Scran, funded by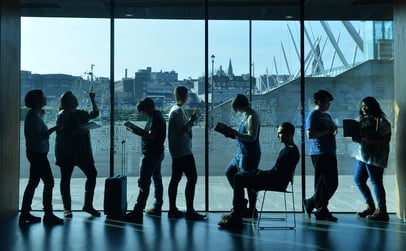 the Heritage Lottery Fund, working with young people aged 15+ to explore Stirling's heritage and use it as an inspiration in their own arts practice.

Structured around the Silver Arts Award, young people aged 15-25 used Stirling's heritage and a programme of partner-led workshops as inspiration for their own arts practice and ultimately to co-design a heritage trail through Stirling. Project partners included Scotland's Urban Past, The Engine Shed, The Smith Art Gallery and Museum, Stirling Castle, Historic Environment Scotland and Stirling Council, Forth Valley College, Dunblane High School and St Modan's High School, Media Education, Magic Torch Comics and Rachel O'Neill. They worked across art forms, creating a bespoke programme of visits, workshops and talks to inspire and progress the young artist's leadership skills, creativity, artistic knowledge and understanding.

Sarah Longfield, producer at See Think Make (Scotland's Arts Award development agency) says of the project:

"At See Think Make we like to learn through action. We like to try things out and work openly so that others don't need to make the same mistakes. We want to inspire people working with children and young people to use the arts and creativity throughout their work.
Regardless of the legacy, we love putting on brilliant projects that allow young people the opportunity to shine, but for this project it's as much about inspiring others as it is about doing great work.
We wanted to demonstrate how Arts Award can be used in a heritage setting, as this hasn't happened much in Scotland to date. If any heritage organisation is interested in developing their own Arts Award offer, we are open to share our experience and support you on the journey!"
Scran is the digital archive, held by Historic Environment Scotland. Jackie Sangster, Learning & Inclusion manager says:
"Scran were keen to engage with a fresh audience during the Year of Young People, to explore new ways to enjoy the digital archives and collections on offer. Arts Award provided a creative & exciting way for this to happen.
The young people participating in the project were given individual access to Scran.ac.uk to support and inspire their individual research, and artistic practice.
Following an introduction to the vast digital archives available, each young person also undertook the task of curating Stirling specific archive content, to enhance their knowledge and understanding of the local heritage. This proved invaluable for fact finding during the development of the trail and especially in learning the skill of stop frame animation."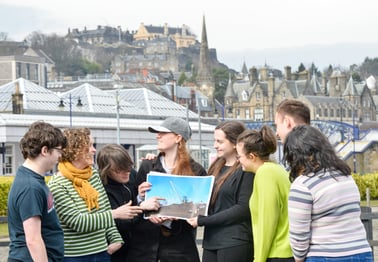 The project had its challenges. The core group of young people who were working on their Silver Arts Award were mostly college age which is definitely the hardest age group to retain on a project, due to competing demands with work and social lives. Also, we targeted students on the access courses at college and there was a variety of complex learning needs within the group.

The awards gave us the framework to use Stirling's physical heritage and the digital archive as inspiration. We also reviewed heritage sites rather than more obvious arts events for Unit 1 Part C, including Stirling Castle, The Engine Shed and The Smith Museum; focusing on what stories each venue was trying to tell us, what atmospheres they were trying to evoke and whether we felt welcomed or was that place for a different group of people. It was a fascinating process.

The group did an amazing job, both in developing their own arts practice and in working together as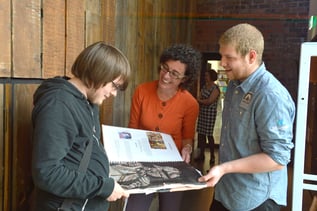 arts leaders to create the heritage trail through Stirling. Their Unit One work culminated in an exhibition at The Engine Shed in Stirling and Unit 2 saw families and Primary School classes taking part in the trail and achieving their Discover Arts Award by doing so!
Related posts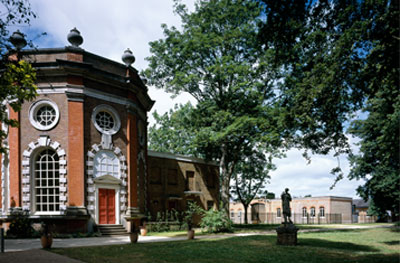 BY: Guest Writer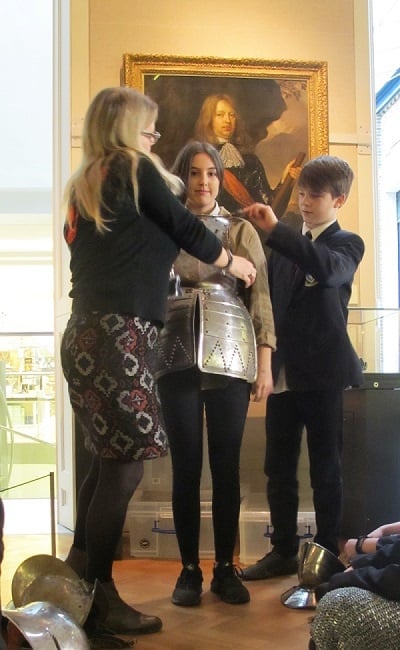 BY: Annabel Thomas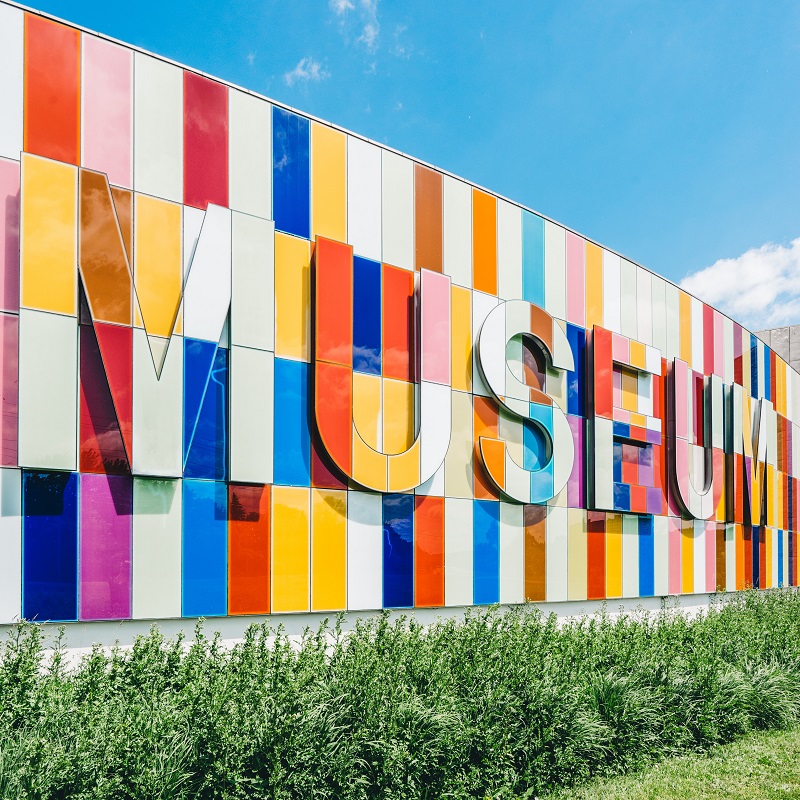 BY: Annabel Thomas