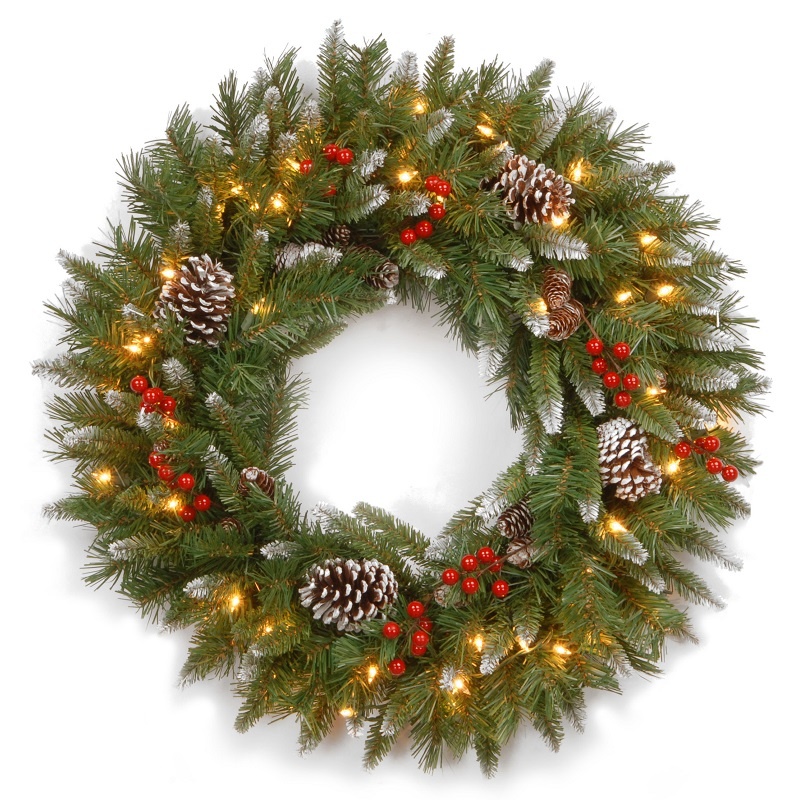 YOUR CREATIVE GUIDE TO DELIVERING AN ARTS AWARD THIS FESTIVE SEASON
The days are getting shorter, the weather is turning colder, and as we hope desperately for snow on the big day, it's a great opportunity for classrooms up and down the country to be getting stuck in to winter craft activities.
Never one to miss an opportunity to get messy and tie creative activities to the festive season, the Arts Award team has come up with five of our favourite craft projects young people can not only get involved in but also link an Arts Award to.
Homemade Penguin Wrapping Paper
Yes, you read those four words correctly, using just a roll of brown paper, two potato halves, some paint and a pack of googly eyes, you can create your very own novelty wrapping paper.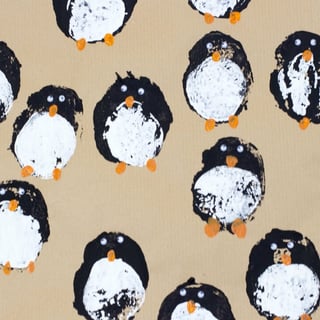 This activity is a great way to keep excitable children busy and engaged. . It's also a fun way to complete either Discover Part A and Explore Part A or C, while having the bonus of ending up with ready-made wrapping paper to put under the tree.
Full disclosure, this blog was written before queen of all things crafty Kirstie Allsopp's Handmade Christmas show aired; however, we won't mind if you wanted to watch Kirstie's Homemade Christmas on All 4 to get some guidance on how to do this.
Paper snowflakes
Another cheap, easy and fun creative activity to try this December, brilliantly embodying the festive season. The great thing about this activity is you can make as many snowflakes as you want, and no two will end up the same.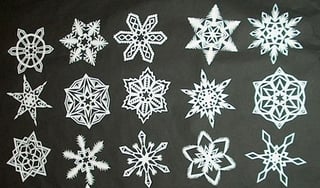 To get started, all you need is some white paper and a pair of scissors. Folding the paper into eights, cut out a pattern from the middle, trim the edges into the shape you want and voila, a lovely and unique snowflake! You can tie some string to it to hang it from a tree or turn it into paper bunting. For a step by step guide, visit http://www.instructables.com/id/How-to-Make-6-Pointed-Paper-Snowflakes/
As with the penguin wrapping paper, this is can be a great activity for Discover Part A or as part of Explore Part A.
Make a snowman!
The Snowman is still one of the best-loved children's books and what better way to complement a festive story time then to challenge children to make their very own snowman.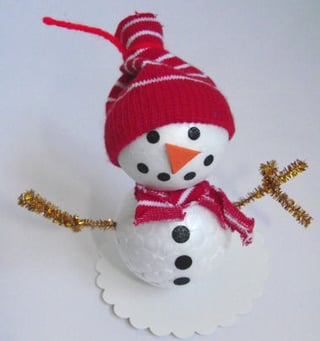 You will need two polystyrene balls (although table tennis balls or similar may also work well), pipe cleaners (the glitterier the better), spare bits of fabric and dot stickers or buttons. You may also want orange cardboard or paper for the nose.
Stick the two balls together using tape (or ideally a glue gun) and encourage children to be as creative as they want with facial expressions, the arms, hats and scarves. For an extra challenge, why not see if children can make the hats or knit a scarf for their snowman? This is a great activity for Discover Part A, or Explore Part A or C.
Christmas tree collage
For younger children, an easy and fun way to incorporate free-flow learning spaces and craft activities is to make a Christmas tree collage. Challenge children to find small twigs and leaves from outside to shape their Christmas tree.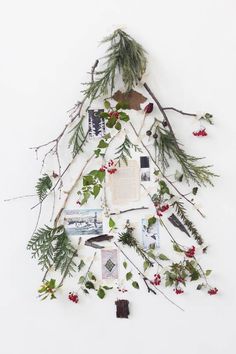 The twigs get glued onto a sheet of paper (let the children do this, even if they don't quite get the shape exactly right) and build up from there. Can they find tinsel to drape over their tree? Are there bits of tissue paper they can scrunch up and stick on as baubles? Can they draw an angel or star to sit on top of their tree? This is a great opportunity to llow their creativity to run wild. Why not end the session with a story about Christmas trees such as The Special Christmas Tree by Catherine Walters? Or maybe tell the story of how the city of Oslo donate a tree for Trafalgar Square every year as a thank you for British support during WW2?
Home-made winter wreath
This is our 'for adults' activity due to the wire and sharp instruments involved, it could also be done with responsible young people, especially when it comes to decorating the wreath at the end. If young people do give activity this a go, it would work well for Discover Part A, or Explore Part A or C.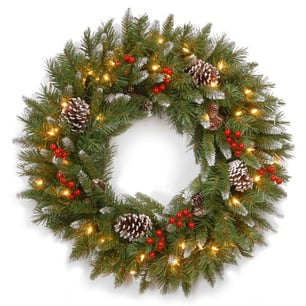 Using an old wire coat hanger, parts of old Christmas trees, berries or other festive foliage, and a circular foam doughnut, you can create your very own door accessory. You don't have to use real foliage and there are lots of fake alternatives available, in both craft stores or online.
What creative activities have you been taking part in this festive season? Make sure to share your festive makes with us Twitter or Facebook.
From all of us at Arts Award and Trinity College London, we hope you have a wonderful winter break and we look forward to your Arts Award projects in the coming year!
Related posts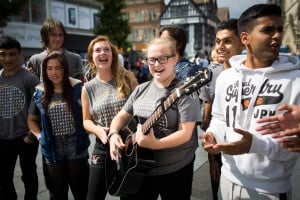 BY: Julie Neville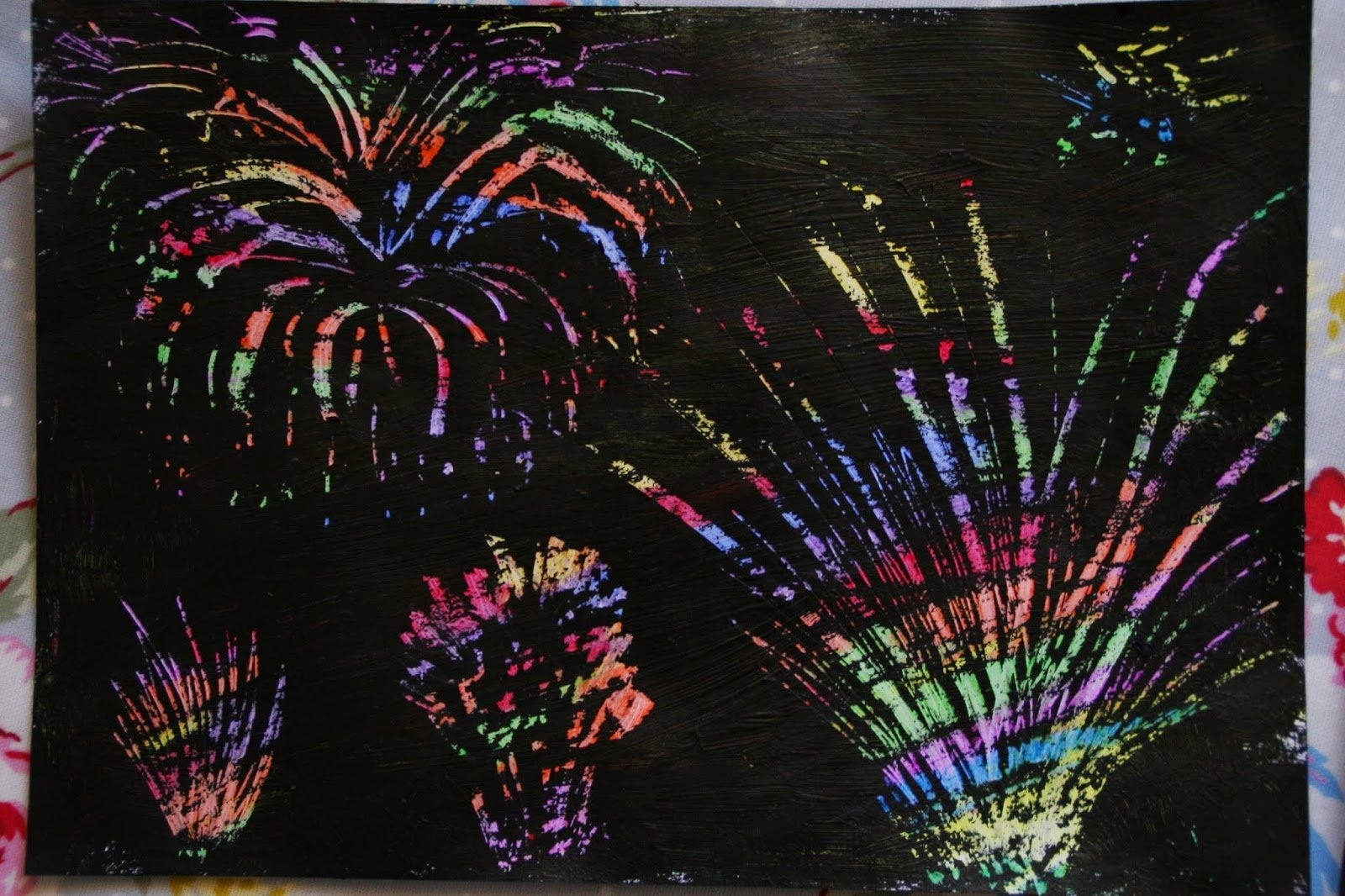 BY: Annabel Thomas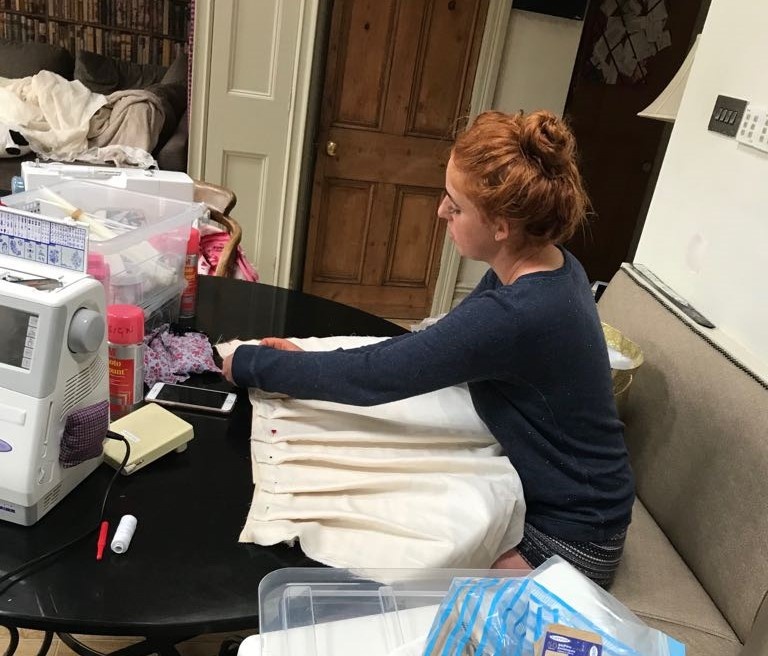 BY: Annabel Thomas