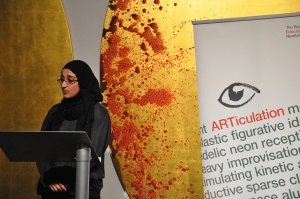 ARTiculation Prize
Do you work with students aged between 14 and 23 who are curious about art, architecture and the visual world in general? Then you might just be interested in hearing about the annual ARTiculation Prize. Lucy Salisbury and Josepha Sanna from The Roche Educational Trust tell us more about the prize and how it can support young people's love of art, whilst also developing their communication and research skills.
ARTiculation is a public speaking initiative for young people with a focus on art (and by art we mean anything visual!) which encompasses workshops as well as an annual national competition; it's run in England, Scotland, Ireland and Italy. Students taking part in the competition are asked to research a work of art, architecture, or artefact and deliver a ten-minute presentation to an interested audience.
But what's it all about? And why would anyone want to take part?
As a public speaking initiative, ARTiculation is all about giving students the tools and the confidence to stand up in public and share their love of art with others. It's about equipping them with the skills to gather relevant research material, structure a really high quality and attention grabbing presentation and all the tips and techniques to deliver that presentation to an audience.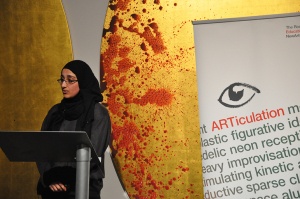 In order to make this happen we work with a range of experts which includes specialists in critical analysis and even ex television presenters! We hold 'ARTiculation Discovery Day' workshops hosted at partner galleries and museums across the country for Years 10, 11, 12 and 13. Those are all about participants getting to grips with primary research material, learning how to ask experts relevant questions, and working as part of a team. At the end of the day, participants deliver group presentations and receive feedback along with some handy tips on presenting to an audience.
We also organise 'ARTiculation After School 'Crit' Sessions' for sixth form students, working with our partners' collections and exhibitions. These are an informal and friendly way of introducing participants to critical visual analysis and of encouraging them to talk about the work of others but also their own.
All of these workshops culminate in the annual ARTiculation Prize which takes place in March at Clare College, Cambridge. Before that, all schools that apply to take part in the Prize, hold internal school heats to select one speaker to represent the school in their local regional heat. Speakers from each heat compete to go through to the Finals and one is selected by an invited adjudicator. In the past guest adjudicators have included the writer and television presenter Alastair Sooke, artist Antony Gormley, and Director of Tate Britain, Dr Penelope Curtis.
Any student aged 16-18 can attend the Finals and the Conference, regardless of whether they have taken part in a workshop or in the Prize. As well as the Finals, the day includes a University Fair, tours of Cambridge, and a keynote lecture. It's a great opportunity for anyone who's thinking about studying art or history of art at university or just thinking about their options, it's also a fantastic opportunity for meeting like-minded people.
How does all of this link to Arts Award?
Participating in the ARTiculation Prize can support Arts Award in a whole host of ways. For example, at Silver and Gold level young people find out about future career pathways and opportunities in the arts. Taking part in the ARTiculation workshops introduces students to the roles of museum and gallery professionals, and provides an insight into some of the skills and roles required in the sector. The research students do into their chosen artwork and artist can be linked to their Bronze 'Arts Inspiration', or form the basis of their Gold 'Arts Issue'. Students could even organise their school heats as their arts leadership project.
Both Arts Award and the ARTiculation Prize enable young people to develop vital communication, research, presentation and planning skills. Evaluation from last year shows that 35% of students who took part in the Prize used their experience towards an Arts Award and that for over half the students, attending the workshop or one of the heats was their first visit to the museum of gallery in question.
How can you get involved?
We are running a number of workshops throughout the autumn term all over the country that you can book on to. If you already know that you want your students to get involved in the ARTiculation Prize, competition guidelines and rules as well as application forms are available to download here: http://rochecourteducationaltrust.co.uk/articulation-prize/
We look forward to hearing from you!
Related posts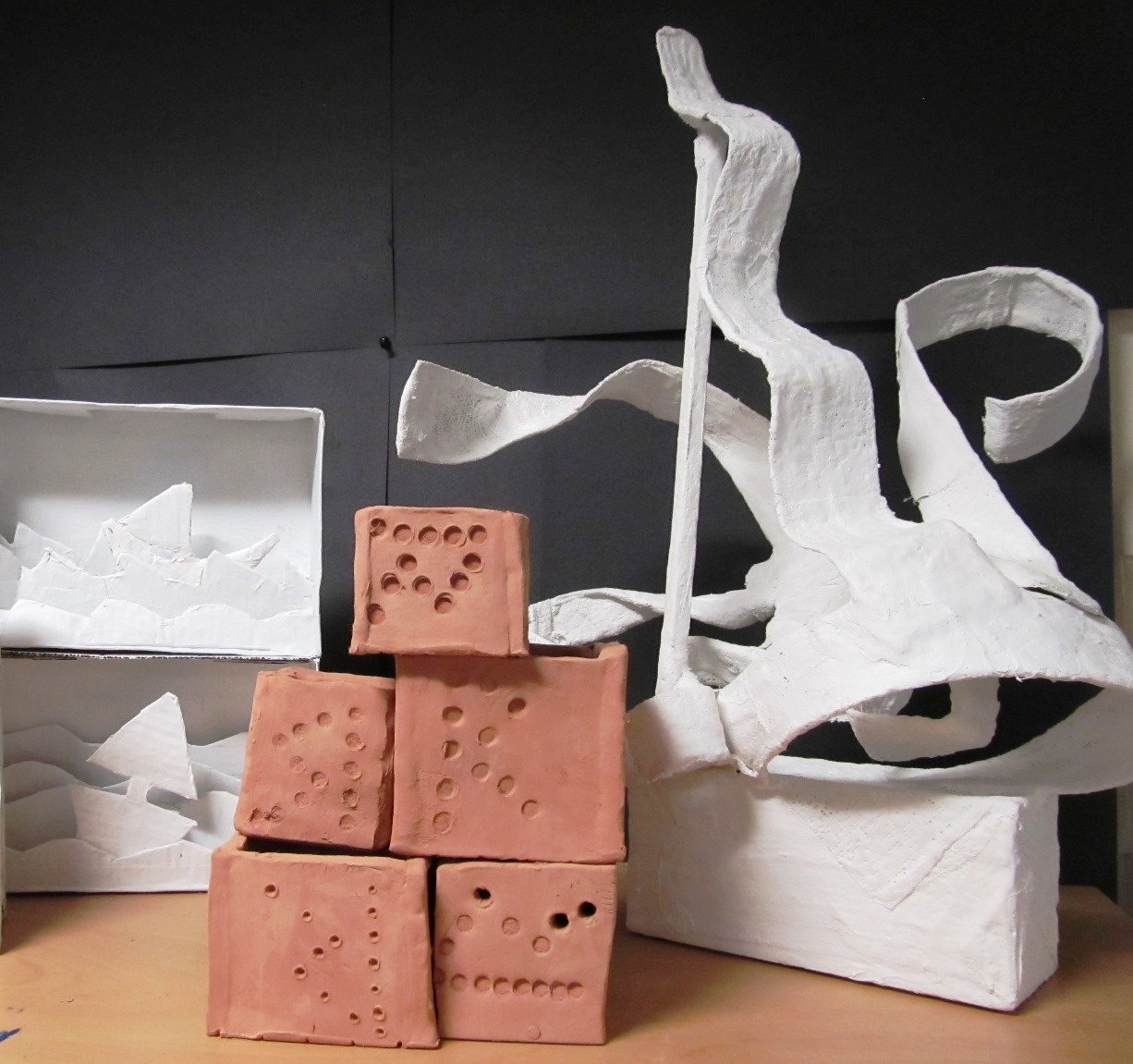 BY: Guest Writer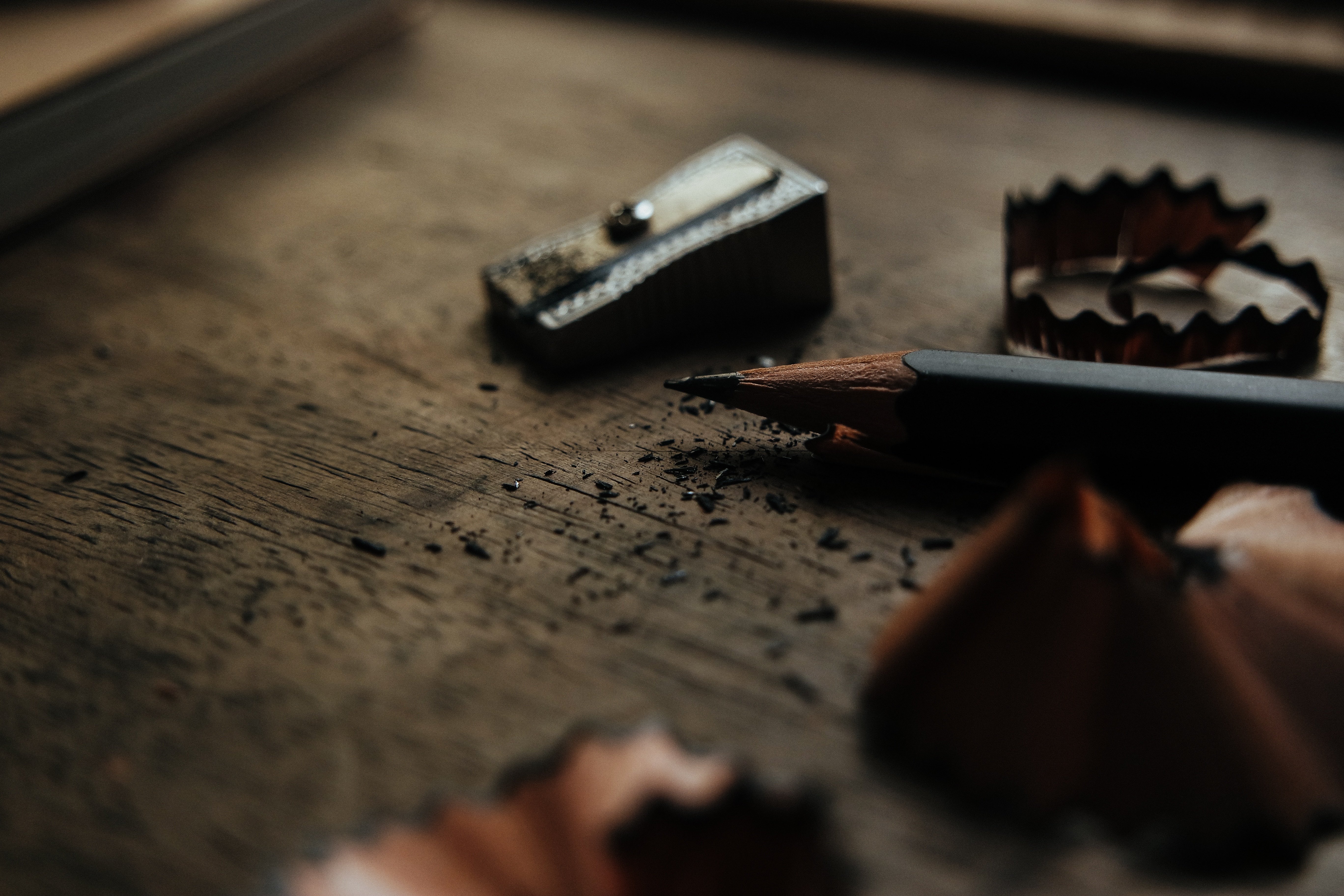 BY: Alan Lynch