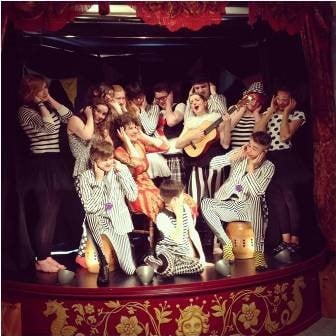 Case Study: Tyne and Wear Archives and Museums

Tyne and Wear Archives and Museums (TWAM) is a museums service in the North East of England with nine museum and gallery venues across Newcastle, Gateshead, North and South Tyneside. TWAM work with and offer services for people of all ages including children and young people in both formal and informal learning. This project was the first Arts Award project led by the Discovery Museum Learning Team.
Circus Central is a circus organisation based in Newcastle specialising in work with young people to enhance their circus skills and involve them in projects and performances to inspire confidence and develop their art form. This was the first Arts Award project Circus Central had been involved in.
The partnership and collaboration between Circus Central and TWAM was crucial to the project. Circus Central were the initiator of the project idea, led the research with the support of archives staff, and generated the key outputs; the website, shows, exhibition and book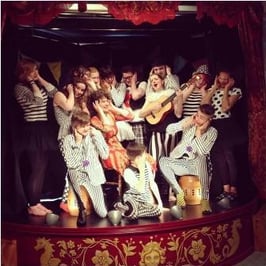 Juice Festival, an annual arts and culture festival for young people across Newcastle and Gateshead, was the third partner on this project.
Approach
The Discovery Museum, TWAM Archives and Circus Central began a Young Roots HLF funded project to open up interpretation of the Arthur Fenwick Collection of circus memorabilia and ephemera. This was expanded to include other circus related material held in the wider TWAM collections.
13 young people spent seven months accessing the collections and discovering some of the hidden histories around the North East circus scene. They researched back as far as 1237, spanning over 700 years. Six of the young people taking part opted to work towards a Silver Arts Award.
For their Unit 1 arts challenge they created and choreographed their own personal modern version of historical circus acts they had found out about. A comprehensive book of their collective research called 'Dinna Forget' was published and they curated a temporary exhibition at the Discovery Museum.
For their Unit 2 arts leadership project, the exhibition space at the museum came to life during the Juice Festival in October 2013 when the young people performed their acts using the exhibition as a background performance set. The performance was repeated twice at the Discovery Museum and once at the Great North Museum in Newcastle.
The young people and Circus Central staff created their own persona for this project and collectively they were known as the Family La Bonche. Each member of the 'family' had their own circus name in the true tradition of the art form. They created their own website: www.labonche.net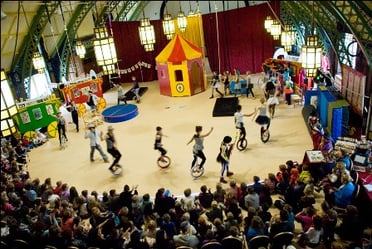 As well as researching the collections and creating the performances, book and exhibition at the museum, all the young people had the opportunity to visit circus performances at the Edinburgh Fringe Festival, at Blackpool and other North East based acts. Two of the participants also entered their act for a CBBC programme and successfully gained a performance place on the TV show. This extended activity allowed them to develop a wealth of information for their portfolios. They wrote reviews of the performances they attended, and shared these with each other and on social media.
Because they were creating their own public performances for Unit 2, they worked as a group to look at all the logistics and health and safety issues. This meant some of their portfolio evidence was copies of group paperwork and some was individual responses and pieces of work. The young people created a video about their Young Roots project: www.youtube.com/watch?v=jmDabMvbtJ8
They took lots of photos along the way, when they were creating their acts and doing the research, so there was plenty of visual and written evidence for the portfolios.
The young people had all performed to crowds of visitors at the museums and some general feedback was gathered from audiences. In hindsight the young people decided it would have been better if they had built in evaluation/feedback gathering methodology to utilise the public audiences more on the day. They sought feedback retrospectively from funders, museum staff and Juice Festival to include in their final review of their leadership projects.
Impact
All six young people achieved their Silver Arts Award. The feedback from the moderator was extremely positive and he recommended that all of them progressed to Gold. This gave an instant confidence boost to all the participants and they began planning for the next project straight away.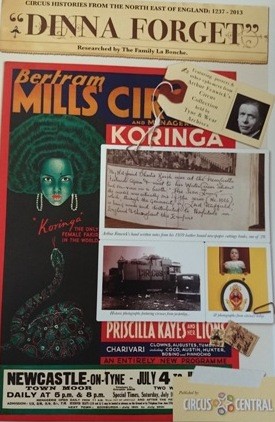 The young people in the youth circus are all talented performers keen to progress their circus skills into potential career options and this project has supported them in gaining valuable experience. The portfolio creation has helped them to think critically about the direction they want to take their skills and work experience development. Progressing onto Gold will help to sustain and support this.
This was the first time both partners had taken young people through an Arts Award and working in partnership has built up confidence in doing Arts Award in the future. The project also showed how co-delivery allows small organisations like Circus Central to offer Arts Award to their young people, and demonstrated a way of really bringing the archives and museum collection to life and interpreting them in a contemporary youth led way. Both partners are now keen to look at other ways to use Arts Award as an enhanced learning and development opportunity for the talented young people they work with.
Comments
'This collaboration has provided exemplary experiences for the young participants and produced portfolios and art work which demonstrate complete immersion in the process of making and reflecting upon practice. Long term commitment from the young people has been supported by focused guidance and professionalism leading to work of the highest quality. A pleasure to moderate and a valuable insight into what can be achieved' Tony Goode, Arts Award Moderator
Related posts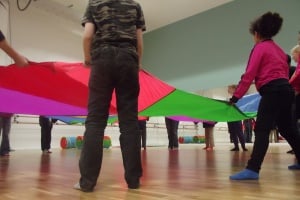 BY: Guest Writer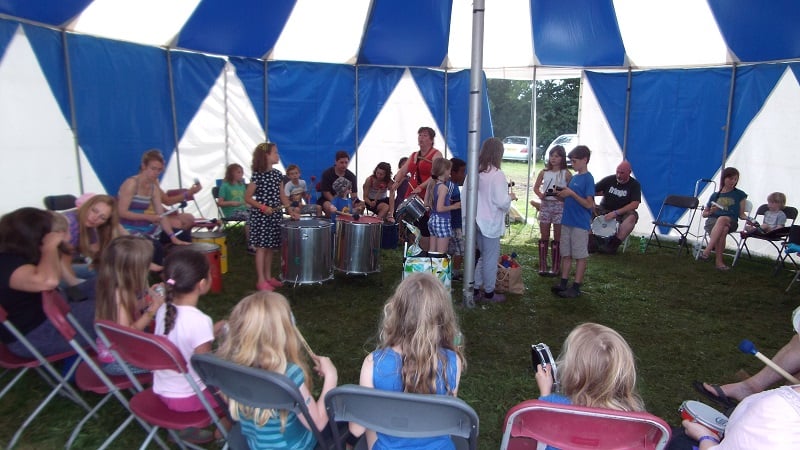 BY: Alan Lynch

BY: Guest Writer