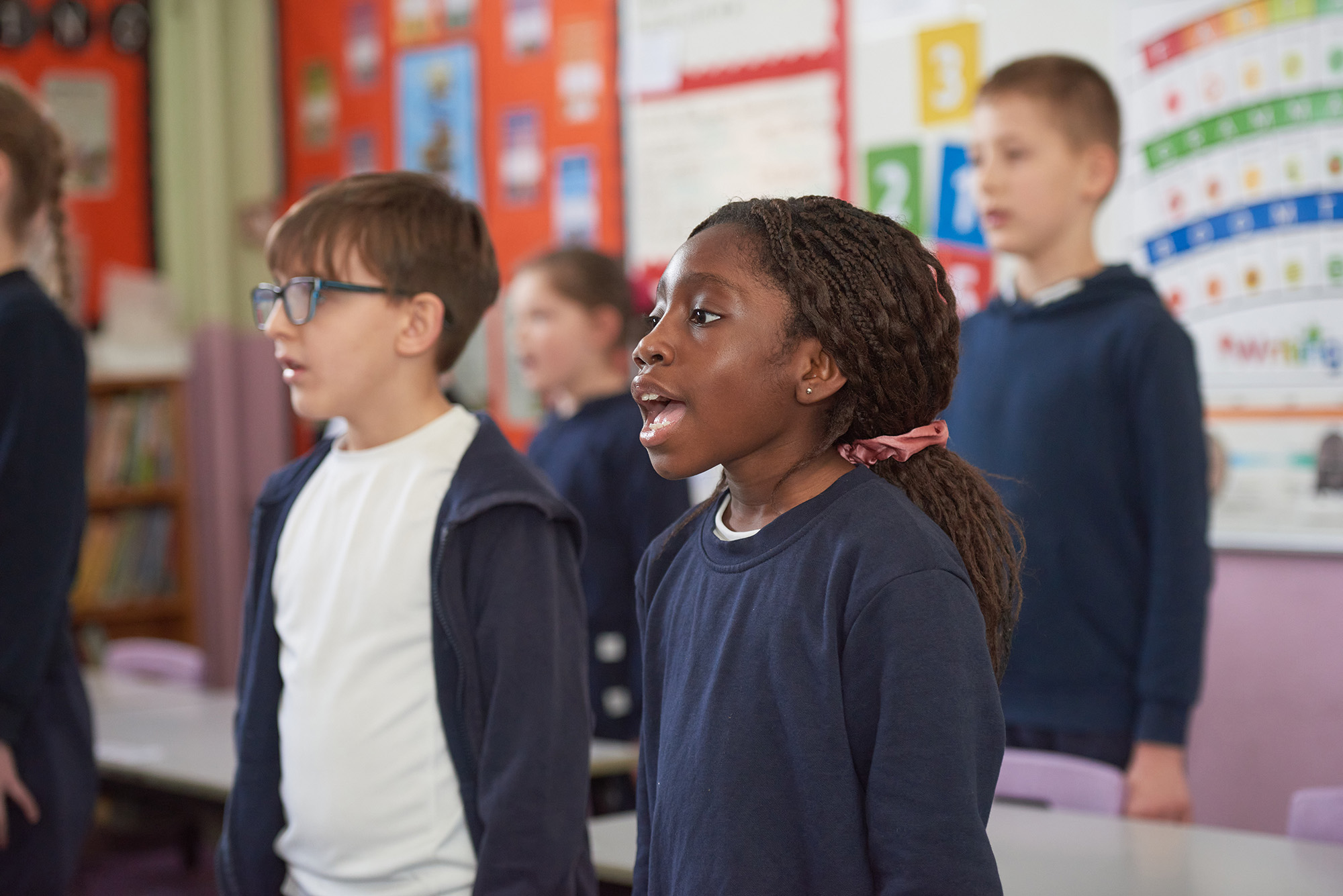 Singing in the Primary Classroom with Out of the Ark and Arts Award
At Arts Award we love singing! There is plenty of research around that highlights the benefits of singing: it's great fun, it brings people and communities together, and it's simply one of the best things you can do for your mental and physical health. This is why we are so excited to be partnered with leading music organisation, Out of the Ark Music.

Out of the Ark Music has been providing primary schools in the UK and across the world with brilliant songs, musicals, nativities and resources for more than 30 years. Generations of children and teachers have grown up with Out of the Ark and their songs are used in more than 19,000 primary schools in the UK alone!

Over the next few months, Out of the Ark will be releasing exclusive Arts Award log books and support resources to help advisers, or people new to Arts Award, link the singing they do in schools to their Arts Award journey. And, perhaps even more excitingly, there will be special Arts Award resources linked to Sparkyard, Out of the Ark's new subscription service jam-packed with nearly 1,000 songs, as well as assembly plans, cross-curricular resources, an innovative, flexible music curriculum and much more.
'Out of the Ark are delighted to be working with Arts Award. We strongly believe in the power that singing has to transform lives. Our own research (Singing School Project) has shown just how much singing can bring to the school environment, and our Discover and Explore Arts Awards will help children and teachers deepen and broaden that impact. We are particularly excited to be able to offer Arts Award through Sparkyard, our new online subscription service that ensures the benefits of singing are accessible to every teacher in every school.'
There are so many ways to celebrate singing through Arts Award, which is one of the many reasons we are delighted to be welcoming Out of the Ark Music as an Arts Award partner. If your school is working towards Discover, singing can be incorporated in all parts – from identifying different genres of sung music, to finding out about singers or composers, to performing songs as part of a sharing to parents or carers.

At Explore children can take part in a singing activity, and a creative writing exercise where they could write their own lyrics for a song. For Part C the class could work together to learn a song from Out of the Ark's extensive repertoire, which has lots of links to wider curriculum topics and themes.

We're delighted to be working with Out of the Ark, and we hope our Arts Award adviser community new and old enjoy using these new resources.
Image: Woodcroft Primary School by Ashley Bingham
Related posts