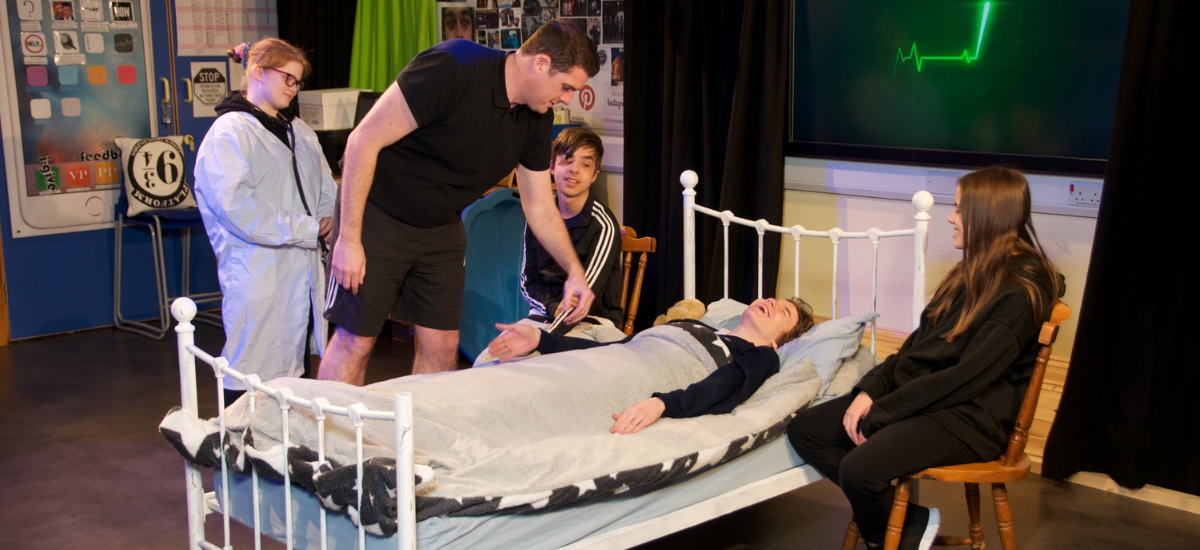 How Bronze Arts Award is supporting one student's musical theatre ambitions
In this post, we hear from Thomas, whose experience of Bronze Arts Award at Manor Green College is cementing his ambition to study and work in the musical theatre industry. Thomas' Bronze Award is centred on all things performing arts! Manor Green College is a specialised school supporting students with a range of learning challenges.
Thomas Grimwood, working towards Bronze Arts Award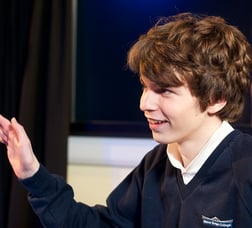 Thomas is a 15 year old student who loves the performing arts. He is currently in Year 10 and is working towards Bronze Arts Award with 13 of his peers at Manor Green College in Crawley. The college caters to students between the ages of 11-19 who experience a wide range of learning difficulties.

For his Bronze Arts Award – which he intends to complete in Year 11 – Thomas chose to focus on performing arts, as he is very passionate about acting, singing and dancing.

Outside of school, he participates in a local drama group which he has been a member of since he was 10. Additionally, he has Drama Grade 1 and 2, and received a distinction in both.

In school, Thomas tries to take part in any creative activities that he can and was excited to tell me about a brand new play he is currently a lead character in called 'What's the Worst that Could Happen?' The play is written by the school's performing arts teacher, Mark Harrington.


Thomas' experience of working towards Bronze Arts Award

Given Thomas' penchant for performing arts, it's unsurprising to hear he is having a positive experience working on his Bronze Arts Award. The flexible framework allows the school to tailor delivery to the interests of the students, and this accessible qualification is perfect for a SEND environment.

'I am really enjoying working on our Arts Award projects and being rewarded for something I love.'

For Part B of his Bronze Arts Award ('Explore the arts as an audience member') Thomas and the rest of his class went to watch The Woman in Black in London. As a horror, it was something that Thomas would never have considered to watch of his own volition: 'It was wonderful and terrifying, and I learned more about the horror genre from it.'

The class also recently watched Billy Elliot on the stage too, which helped Thomas learn how to 'adapt the real world onto stage'.

They are yet to do research into an organisation for Part C: Arts inspiration, but the hope is to visit Hawth Theatre in Crawley. Similarly, they haven't yet had an opportunity to deliver Part D, the arts skills share, but Thomas is ready for it when the time arrives. 'I look forward to teaching others how to choose and make costumes.'

Thomas's eagerness to teach others about costumes comes from his research into an artist for his Arts Award. 'We were very lucky to have a Zoom call with Teale, also known as Backstage Blonde, who works on Broadway. She told us all about how to be a dresser and get costumes fixed and sorted. We are designing each other's costumes for our show.'

In particular, he found her tips and tricks for costume sourcing particularly inspired. Teale suggested that charity shops are a dresser's best friend, along with vodka – specifically to spray on clothes to stop them smelling after multiple dress rehearsals!

Thomas's portfolio is paper based, but that then gets digitised at the end of sessions to make it easier to send across for moderation. There was lots that Thomas could identify that he enjoyed about working on his Arts Award, but above everything else it was the freedom to do totally new things that appealed to him most.

'The stuff we do is unique and nobody else is doing our play as it is a world first. I am proud to be playing Ben, who is based on a real person, and I feel I need to do them well.'



Impact of the experience

Completing his Bronze Arts Award has resulted in a number of positive impacts. He has made more friends, and is getting more comfortable with trusting people. The whole class has become better at teamwork as well – vital for any performer, as you're reliant on each other to bring a production together. He was also able to highlight a growing sense of identity, and confidence in himself. He now feels much more comfortable with speaking out in lessons, whereas before he would tend to just listen and express his opinions later to a member of staff.

'I would never have worked on a new play, and I wouldn't have felt confident enough to think that I could go on to a [performing arts] college without the support of my staff and peers. I know who I am and what I want, which when I started I struggled with a bit. I am willing to do most roles and dress up in whatever.'



Next steps in Thomas' journey

In the immediate future, Thomas will be focusing on his role in the school's production. He also knows that he wants a lead role in the 2023 production, which will be shaped by the Performing Arts team around the students' aptitudes and skills. In due course, Thomas also hopes to go on to do a Silver Arts Award.

He is yet to make a final decision as to where he wants to continue his education, but he is certain that it will be a performing arts college. He says: 'I have decided I want to continue my Performing Arts studies when I finish college. I have been inspired to try and get into a Performing Arts college, and I would love to try and get into The BRIT School.'

Beyond that, Thomas is fortunate enough to already have a career path in mind, and has even taken the time to consider the type of role he'd like: 'I would love to be an actor, focusing on musical theatre. It makes me so happy and I love expressing myself and telling stories. I'm not sure if I want to be famous, I would prefer to be a local actor in theatre and commercials.'



Tips and advice to other young people

Thomas is a real advocate for Bronze Arts Award. 'I feel it shows you the whole world of Performing Arts, and opens your eyes to the other areas – not just the stage part.' It has given him far more confidence in both himself and in his aspirations.

He also has some great tips for those who are also working on their Bronze Arts Award. He suggests taking lots of pictures to document achievements and annotating them clearly to demonstrate meeting the criteria. He also emphasises the importance of working hard, enjoying every moment, and above all else – have fun!
Related posts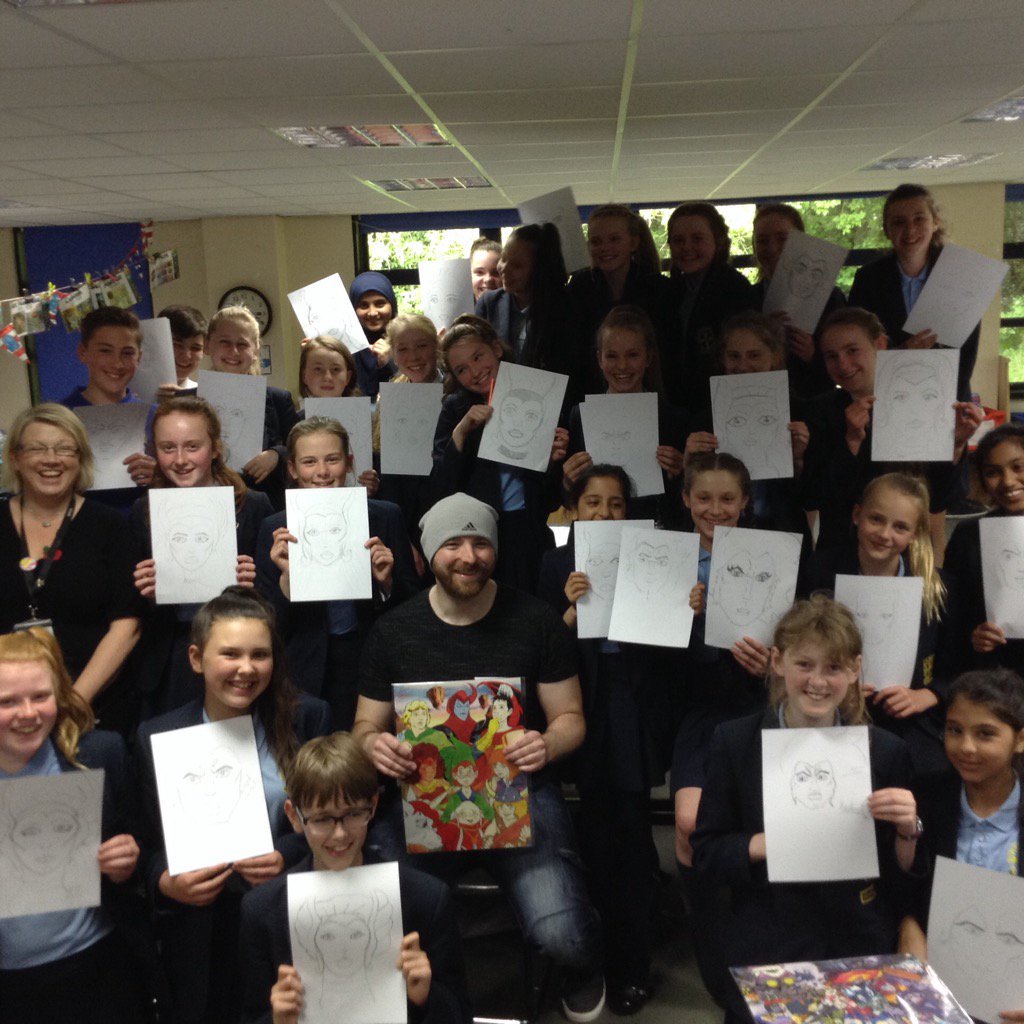 BY: Guest Writer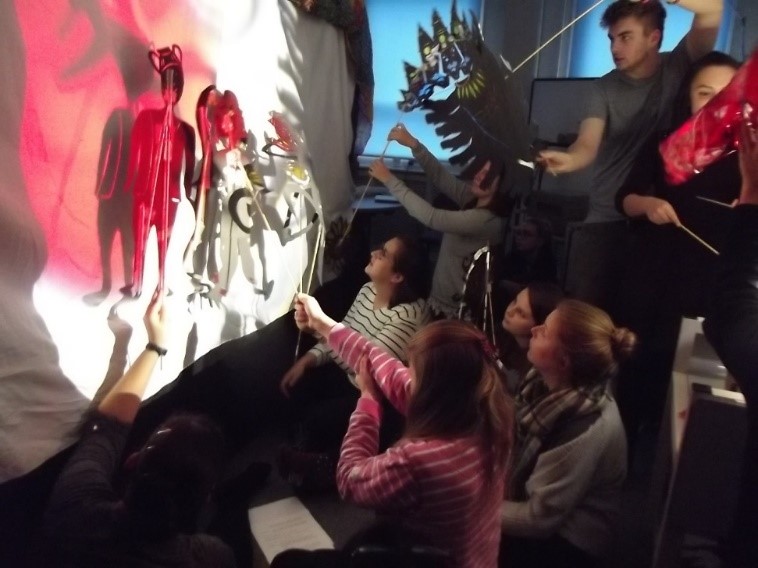 BY: Guest Writer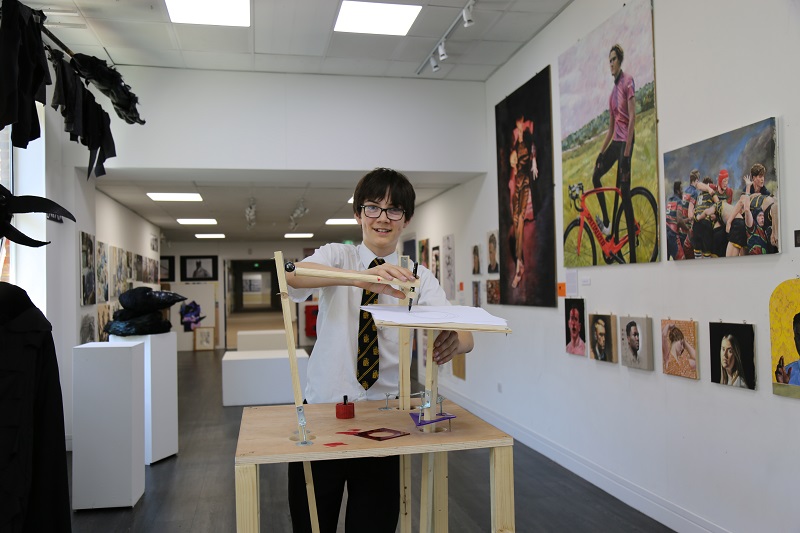 BY: Guest Writer