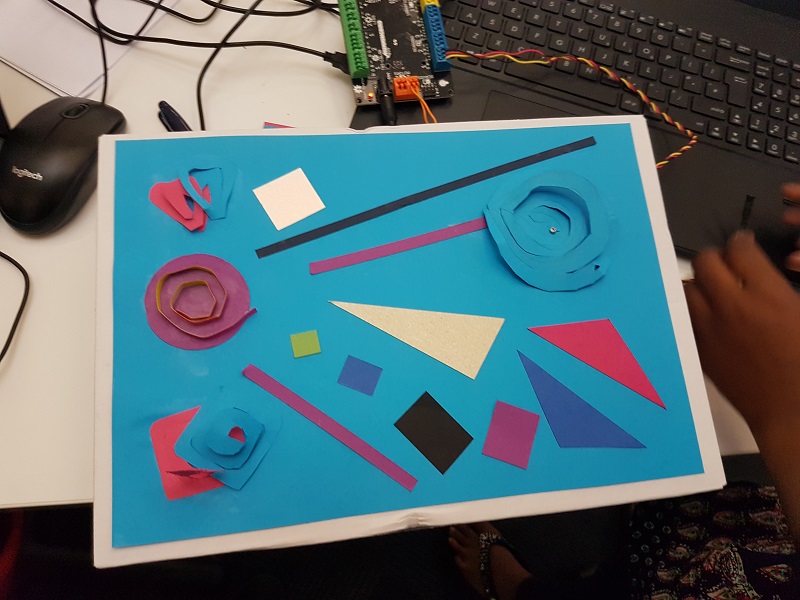 STEAM: Experiencing the arts alongside technology to encourage cross-curricular learning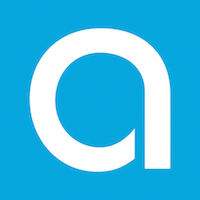 Julie Neville, Arts Award Associate for formal education, spoke to Su Adams, Computing Curriculum Specialist at U Can Too about the impact and importance of STEAM (Science, Technology, Engineering, Arts and Maths). Su currently designs and writes computing curricula and is also an Arts Award adviser who has worked with Arts Award to deliver MozEd for schools in 2017. In the Q&A below she explores the importance of a STEAM based approach to learning when it comes to developing the innovators of the future.
Tell us a bit about your role as a specialist in the computing curriculum and the work of U Can Too
U Can Too provide workshops, Continuing Professional Development (CPD), curriculum design and support to schools and wider institutions and businesses (such as Redbridge Library and Facebook). It was launched in 2014, developed initially as an event within education to excite pupils about computing and to show teachers that computing does not need to be scary.
We've been using Arts Award as a framework for digital and creative learning for the last three years, including the Silver award through our Digital Futures programme. We're currently delivering a series of innovative Dance & Coding workshops in partnership with Rebecca Evans and Pell Ensemble in primary and secondary schools, as well as community and arts organisations across the country. We're also just about to start work with University College London's Interaction Centre and Studio Wayne McGregor to create a new tool for connecting digital and dance in performance which helps embed learning for young people.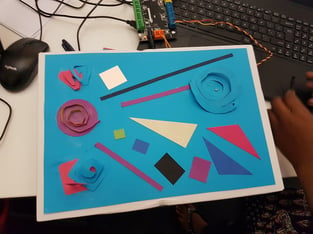 From your own experience, can you tell us about the relevance of STEAM for young people right now?
I feel that practicing and developing creativity is important in many ways, especially when it comes to practicing and exploring self-expression - for me the arts were invaluable during my teen years in particular. Through the rich blend that STEAM education offers, young people can gain a deeper understanding and engagement in a range of curriculum areas. There are many links within each of the STEAM elements and we explore this in the Dance & Coding workshops which Pell Ensemble and I have been developing over the past 2 years.
Not all learners find it easy to engage with STEM but the arts act as a powerful tool which can be used to connect with all kinds of young people. For example, we are using dance to engage students with technology who might not naturally be interested in code. As a result, students will also develop essential character building skills such as resilience, talent recognition and a sense of purpose. The work that we do is almost always project based helping to develop problem solving skills which links to computational thinking.
Are there any particular current changes or threats to technology and the school curriculum?
The school curriculum is a continuous area of concern for me. I've heard that several schools are unable to offer subjects such as Music, Computing and Design & Technology due to the diminishing pool of qualified teachers. Within a primary environment, teachers continue to lack the confidence and knowledge to deliver digital learning. Pressures on time, a hefty focus on Maths and English and lack of funding are all big threats. Therefore, the cross-curricular learning that STEAM introduces seems the most achievable way to extend learning in all areas.
Can you tell us a bit more about some of the workshops you lead around coding and physical computing that incorporate Arts Award, and the benefits of using Arts Award as a vehicle to accredit STEAM projects across the curriculum?
Activated Art offers a simple introduction to robotics and electronics. Participants link their work to an artist and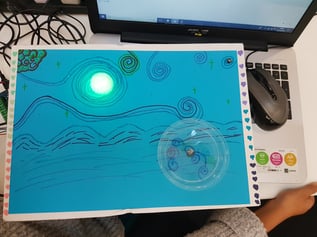 learn about the style of that artist and their inspirations. Young people consider what would happen if an artist, such as Kandinsky, incorporated movement into their visual arts work. We've delivered this for Vision libraries as part of their Discover Award. Another major project for me right now is with Pell Ensemble and Connaught School for Girls for Waltham Forest London Borough of Culture 2019. Students are working towards a Bronze Arts Award and evidence their work using digital portfolios via Google Classroom. They're creating a walking app for Leytonstone High Road, identifying the different stops along the way, choreographing dance, movement and sound to share at each stop, providing historical and local information. The students are designing an Augmented Reality user experience for the app which is expected to have an audience of over 5000 people.
Arts Award is a great way to encourage a deeper understanding of a topic and offer tangible goals with short-term achievements that have a future benefit. This is particularly true for young people preparing for their GCSEs, as Arts Award gives them experience of preparing for a qualification, achieving a goal and completing work within a time frame.
Are there any other areas that you'd like to highlight?
Many pupils and students might decide that a particular subject is not for them. For example, with computing we know that there is a skills gap and we also know that we have a low amount of girls taking up technology-related careers. Perhaps if we show how varied computing and technology is and how it can be applied to pretty much any interest, more individuals might be interested in exploring it further. This is what I love about running my Activated Art workshops and Dance & Coding workshops alongside Rebecca Evans. Pupils get to experience arts, usually thought of as analogue forms, alongside technology. Encouraging boys into dance, girls into coding. This sounds stereotypical, but all the while there are less women working in code, this is still needed.
Technology is around us everywhere, it is a subject that is easily pigeonholed but it is all around us in everything we do; coding, medicine, sport, data collection. We rely on it so much, to think that it will not be a part of our future is crazy! We can get more people who don't think that they are interested in technology, to take it up by working through their creative interests.
To read more about STEM and STEAM, take a look at our blogs about STEAM powered creativity and preparing young people for what comes next, after they leave education.
The two photos featured in this blog are from a version of the Activated Art workshop, in which children were encouraged to apply movement and light to a famous piece of art or in the style of a famous artist.
Related posts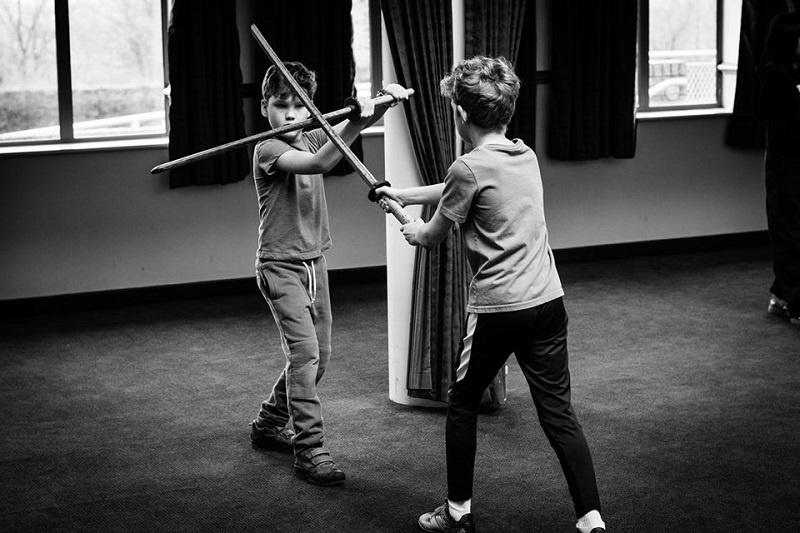 BY: Guest Writer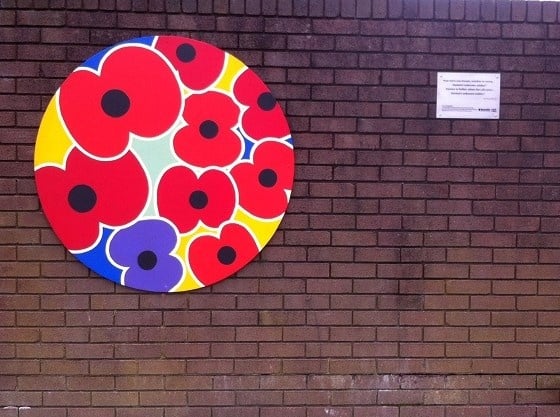 BY: Alan Lynch